Should Michael Vick be a Pro Bowl Captain?
Recently, the National Football League announced their honorary captains for the 2020 Pro Bowl. Those selected were Terrell Davis and Bruce Smith for the American Football Conference, and Michael Vick and Darrell Green for the National Football Conference. Shortly afterward, there were tons of backlash on the selection of Michael Vick. The former quarterback was convicted in 2007 of leading a dog fighting ring which resulted in many animal deaths and injuries. Vick spent 21 months in a federal prison. After serving his time, Vick did make a return to the gridiron playing for several teams over the next seven years. Vick retired from football in 2017, ten years after the incident. Over 1.2 million people have signed the petition asking for the NFL to remove him from being an honorary captain. NFL Commissioner Roger Goodell, made a statement about the situation saying that, "He's paid a heavy price for that. He has been accountable for it. He's worked aggressively with the Humane Society and other institutions to deal with animal rights and to make sure people don't make the same mistake he made. And I admire that." People will continue to grumble about Vick receiving this honor, but society needs to stop dwelling on past mistakes. Everyone messes up. Are we at a point in a society where we can not be forgiven for our wrongdoings? Vick made a mistake, no doubt about it, but he has paid his dues. Michael Vick was instrumental in passing legislation to federally ban dog fighting operations and to allow police officers to rescue animals that have been left in hot cars. Vick has also appeared in multiple advertisements for the Humane Society denouncing animal cruelty. Vick has tried to correct his past mistakes, he should be allowed to be honored at the Pro Bowl. Whether you agree or not is your opinion, but we need to evaluate where we are as a society and be able to forgive others when they are truly sorry.
About the Writer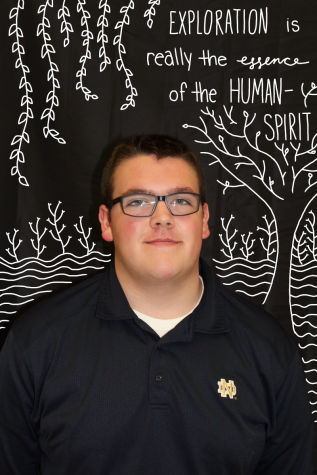 Noah Gring, Reporter
Noah Gring was born September 9, 2001 in South Bend, Indiana. He has six siblings comprised of three brothers and three sisters. He attended Saint Matthew...