Manas Khadka
Manas Khadka was born in Kathmandu, Nepal, and has traveled far before becoming an Adams Eagle. Since being here at JA, Manas has participated in various clubs and extracurriculars, and excelled in the challenging International Bacceloreate Program. 
Khadka has been a part of JAVA, NHS as the treasurer, and Science Olympiad, which is by far his favorite club. "I've been doing it since 7th grade and especially since joining the Adams team, it's gotten a lot more fun. It can be very difficult at times but looking back, I can only remember the good times." His interest was originally sparked due to his interest in the various science research options, and, more simply, the people. "I got to meet so many smart, creative, genuinely good people through this club and sharing experiences with them as well as working together on various projects is what makes science olympiad so special."
Unlike most high school students, Manas prefers STEM classes over anything else, and IB or ACP Math are among his favored classes. "I find math relaxing. It's like a puzzle, and figuring out the answer gives me satisfaction. Also, due to my own poor time management, I end up piling on a lot of work and get stressed. While I do the math, I forget about all that stuff. Also, I find it the most fun when we try to solve problems as a group because we can fry each other for being idiots and that's always fun." IB Spanish HL and IB World Religions are also up there on his list of favorites, stating that originally he didn't enjoy Spanish, and he was only in World Religions due to scheduling issues. 
When he isn't busy with school work, Khadka enjoys time to relax, and really just do nothing. "With how busy the weekdays are, I really just want to relax. I'd love to go over to a friend's and just do something or catch up on some shows or play video games. Essentially I want to do nothing 'important', and I can only truly appreciate a day like this due to how busy we are in school."
Looking back at his high school career, Manas recalls when Science Olympiad earned a trophy at state in 2018, which is one of his favorite memories. "The upperclassmen in Science Olympiad have always inspired me. I have learned so much from them and can only dream of being as smart. As a sophomore, I could only hope to one day be as good a role model as them, and it made me so happy to be able to help them, and our team, earn a trophy at the state competition." 
Manas Khadka leaves his underclassmen with these words of wisdom: "High school is not hard. Let's be honest. Sometimes we get a lot of work but having a lot of work does not mean that work is hard. The only times it ended up being hard was when I did not put in effort and procrastinated. Writing an essay is not hard. Writing an entire essay in one day is more so. If you want to stay stress-free, practice proper time management and stay organized. More than anything the willpower to stick to that is probably whats hardest, and I know I failed at that."
As for the future, he plans to head down a STEM pathway, due to his love of math and science, but he's unsure as to where just yet. "Recently I have taken an interest in computer science, and I want to study it in college due to an innate interest but also because the demand in every field for such a person is high, therefore I would not need to choose a single branch of STEM in which I could apply myself."
"I was born in Kathmandu, Nepal and have spent years living in New Mexico, Georgia, and Indiana. I often hear other people say that they want to go out of state for college just because "Indiana is boring" or "Other places will help me broaden my mindset". Living in all these places, what stuck with me the most are the experiences I had with the people who lived there. Even in a small community, people can be so different. Learning about others is always fun and can be a humbling experience. I firmly believe that even if someone goes to an out of state school, what's limiting their experiences is themself. What matters is that you need to be able to take the leap and learn about others, and moving far away does not guarantee that you will be able to do. Going to school here or abroad will both offer opportunities for growth and change; at the end of the day, it all depends on the person's willingness to do so. Of course certain schools have objectively better education, and it totally makes sense as a reason to move, but if the reason to move is due to boredom or something along those lines, I would ask you to think of a better one." 
About the Writer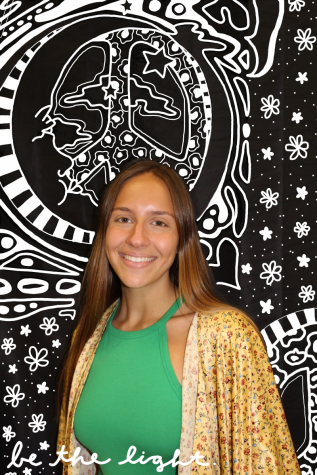 Anna Tarner, Reporter
Anna Tarner is a senior at John Adams and has been involved in The Tower for over a year. She decided on joining the school newspaper since writing is...