Millions Participate in Global Climate Strike
On September 20, 2019, sixteen year old Greta Thunberg led millions of teens around the globe in a strike against climate change. The young, Swedish environmental activist began gaining publicity in August of 2018 after she started cutting school every Friday, in order to stand up for her beliefs. Fearing the future of our planet, she preaches and practices preserving the planet. For months, Thunberg spent her Fridays sitting in front of the Swedish Parliament building in hopes of expressing her concerns regarding the state of the environment to her nation's leaders. Her weekly protests soon grabbed the attention of people all around the world, and Thunberg's story began to spread. 
Thunberg has risen to fame over the last couple of months as her movement, "Fridays For the Future," has flourished. The idea behind her campaign is that every Friday, students skip class and gather to strike for climate change. While many adults and legislators choose to ignore the ever-growing issue of global warming, Thunberg has earned great support from the young minds of our nations. Though she has made little progress legislatively, Greta continues to keep the climate change conversation going. With rapidly melting glaciers, increasing temperatures, and rising sea levels, the climate discussion is a crucial one.  
Last week, hundreds of South Bend natives participated in the Global Climate Strike, following Thunberg's example. Gathering in the center of downtown South Bend, students, workers, and a variety of other citizens protested the negligence with which our nation's leaders have approached climate change. A variety of speakers stood in front of the Morris Performing Arts Center and delivered moving speeches while petitions were passed throughout the crowd. Participants signed petitions urging the city of South Bend to become more present in the movement towards preserving the planet. Though there have been few, if any, significant changes thus far, the impact of Greta Thunberg's movement continues to have an international influence as people from across the globe rally behind her. 
About the Writer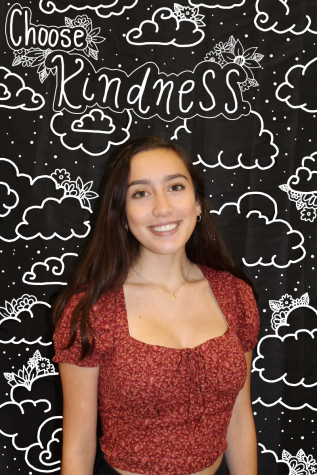 Brigid Reilly, Reporter
Brigid is a kind hearted girl who is very down to earth. She is a senior at John Adams High school. She's involved in the John Adams show choir. She...