Lies and Bribes for College Admissions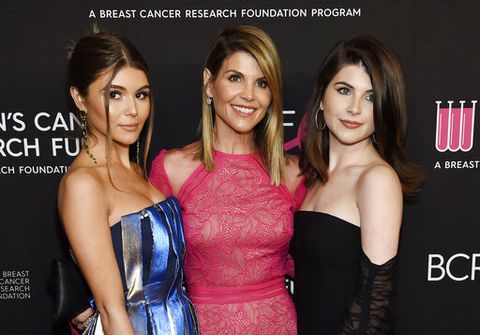 "Operation: Varsity Blues" might sound like a movie, but it's actually referring to the biggest college admissions scandal in history. The FBI has recently unsealed documents that has resulted in the arrest of nearly 50 people across the country. The most prominent of these figures are Lori Loughlin, also known as "Aunt Becky" on Full House, and Felicity Huffman of Desperate Housewives. William Singer, founder of The Key, entered a guilty plea to racketeering conspiracy and money laundering charges. Singer additionally ran a "non-profit" called The Key Worldwide, Singer's sham of a charity supposedly raised money for the underprivileged. But actually, wealthy parents would donate a specified amount in return for Springer's services.  It is reported that some even payed up to $6.5 million for college admissions. This scheme is an insight into the world of the rich, famous, and privileged.
Nearly every defendant starts their involvement in the SAT or ACT by ensuring that the test taker has a documented "learning disability" which allows them to have more time on the test. Ringleader William Singer would urge the parents to visit a psychologist that would get a note that would extend the test to a span of multiple days. Then the families would fly out to the "West Hollywood Testing Center" or the "Houston Testing Center," where a third party proctor would administer the tests or somebody else would take the test for the student. Sometimes, parents even lied to their own children. One mother tried to persuade her son that she would proctor for him at home while another man took his test for him. Parents also sent in their children's handwriting samples in order for the stand-in to better recreate it.
Additionally, many of the conditional acceptances were conducted through the athletic departments. However, many of the children weren't even athletes in the sport they listed on their applications. Singer would create a fabricated sports team profile and fake credentials for a student and would then negotiate with coaches to accept the student as a recruited athlete. In some cases, parents even went as far as to PhotoShop their children's faces onto real athletes bodies. Other applicants falsified their rankings. One girl even had forged documents that showed that she was ranked in the top 50 of the United States Tennis Association while in fact her highest placement was actually 20th in the Northern California division for girls 12 and under.
Huffman and her husband, actor WIlliam H. Macy, allegedly pulled out of the agreement for their younger daughter, but reports show that they had paid $15,000 in February 2018. Huffman has been released on $250,000 bail.
Loughlin and her husband, fashion designer Mossimo Giannulli, paid a total of $500,000 to pose their two daughters as recruits in the sport of crew to the University of Southern California. They are out on $1 million bail. Loughlin will not be returning to the Netflix original series Fuller House. Hallmark has also severed ties with her, where she appears regularly in the channel's When Calls the Heart, the network's highest rated show.
Since these allegations surfaced, their younger daughter Olivia Jade has come under fire for her attitude toward college. She has been accepted to and was previously attending the University of Southern California, before she pulled out. Olivia Jade is a famous influencer, with nearly 2 million subscribers on YouTube and nearly 1.5 million followers on Instagram. In a YouTube video dating back to 2018, she claimed "I don't know how much of school I'm going to attend… but I do want the experience of game days, partying. I don't really care about school, as you guys know." Olivia Jade has also lost sponsors amidst the scandal. She no longer works with Sephora, Lulus, Amazon Dolce & Gabbana, Marc Jacobs, Smashbox, Smile Direct Club, TooFaced, BooHoo, or TRESemmé.
As many of the children in this case don't even want to go to the school in which they were so graciously accepted, it makes it harder to feel bad for them. Many other eligible students were denied the opportunity to attend the school of their dreams due to the selfishness of the wealthy.
About the Contributors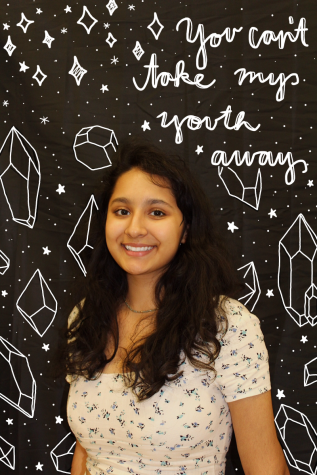 Vanshika Dixit, Reporter
Vanshika Dixit is a junior in the full IB program and is in her 2nd year with the Tower team. Originally born in New Delhi, she moved to the United States...