16 States Sue Trump Over Boarder Wall
For months now, the issue of southern border wall has been at the top of countless headlines. The intense debate over the wall even caused a 35-day government shutdown from December 22, 2018 to January 25, 2019, the longest in history. Now, President Donald Trump has declared a national state of emergency to pay for a wall and many people are not happy. On Monday, February 18, California, in conjunction with sixteen other states, filed a federal lawsuit challenging the state of emergency.
President Trump declared the national emergency on Friday, February 15, after Congress passed a spending bill that allotted $1.38 billion to construct the wall, a fraction of the amount that the president had hoped for. The initial reactionary lawsuit was filed in California's Northern District and sought judicial intervention to stop the order to build the wall and cites "flagrant disregard for separation of powers" as grounds for the suit. Joining the lawsuit are Colorado, Connecticut, Delaware, Hawaii, Illinois, Maine, Maryland, Michigan, Minnesota, Nevada, New Jersey, New Mexico, New York, Oregon, and Virginia, which all have Democratic governors except for Maryland.
In addition, House Democrats are vehemently opposed to the implementation of the emergency declaration. Those opposed to the declaration in Congress are arguing that Congress has the power to appropriate funds, which would allow them to take away the funding of the wall project entirely. Other groups such as Public Citizen, an advocacy group representing Texas landowners whose property is threatened by the wall's construction, and the American Civil Liberties Union have also announced intentions to file a lawsuit against President Trump.
These lawsuits are likely to stop Trump's declaration of emergency and will be influential in determining the future of the wall project. The lawsuit will also likely go before the Supreme Court within the next year but may remained unresolved through the 2020 election, leaving it up to a possible new president.
About the Writer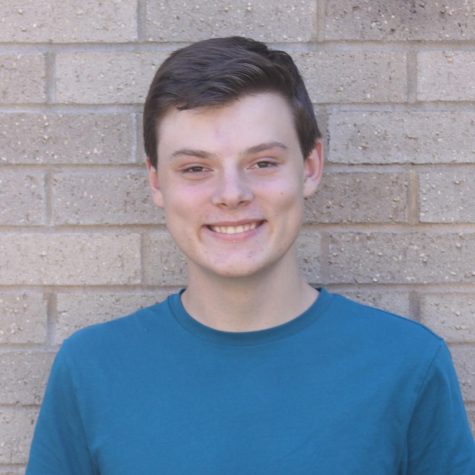 Joey Shrader, Reporter
Joey Shrader is seventeen years old and a senior at Adams. This is his first year as a reporter for The Tower. He is very excited to be a part of The Tower...