NHS Holiday Party
Hang on for a minute...we're trying to find some more stories you might like.
For many people, the holidays are one of the most exciting times of the year. But for many kids in our community, the holidays can be a difficult time. Every year, the John Adams National Honor Society [NHS] throws a holiday party for the kids from the Boys and Girls Club of St. Joseph County, in order to bring a little more holiday spirit to their lives.
NHS students spent months preparing for the party, including making invitations, buying gifts for the kids, and making decorations in order to make the Adams gym more festive. The party's theme this year was "How the Grinch Stole the Holidays." NHS Treasurer Maddie Lorenz said that "we were looking at past themes and we wanted to pick something that the kids could relate to and enjoy, rather than just a broad theme, like Winter Wonderland, which we've had a lot in the past." The theme also aimed to include every holiday, which was why it was "How the Grinch Stole the Holidays," instead of "How the Grinch Stole Christmas."
The day of the party, NHS students set up the gym with Christmas trees, a painting of Whoville (to represent the Grinch), balloons, fake snowballs, crafts, food, and more. Soon, the kids arrived and each was paired with 2-3 NHS students. All of the kids took pictures with the NHS students in front of the Whoville painting and then got to know the NHS students while eating dinner. Dinner included Chipotle catering, pizza, desserts, snacks, and more. After eating, the kids were free to play with the balloons and the fake snowballs that filled the gym, as well as explore the different crafts, which were cookie decorating, face painting, and gingerbread house making.
Later in the evening, members of NHS that are also in show choir sang "Carol of the Bells" and "Ding Dong Merrily on High" for the kids, and finally, the kids were able to open the presents that the NHS students bought for them. Each kid wrote a response to their invitation that included things they enjoyed so that the students were able to get them a present they would love. Overall, the holiday party was an amazing way to help kids in our community enjoy the holiday season!
About the Writer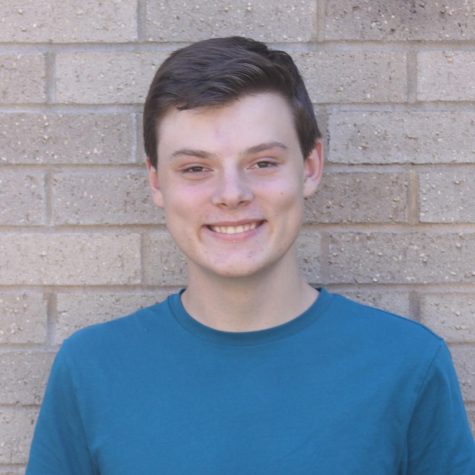 Joey Shrader, Reporter
Joey Shrader is seventeen years old and a senior at Adams. This is his first year as a reporter for The Tower. He is very excited to be a part of The Tower...