Bohemian Rhapsody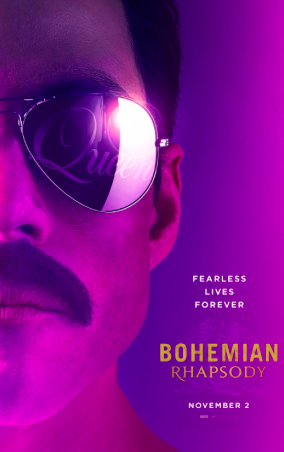 Ever since Freddie Mercury passed away on November 24, 1991, many tributes were constructed in his honor. Now, in 2018, "Bohemian Rhapsody" has released in theaters. Though the film was riddled with internal complications, it manages to feel tonally consistent, instead of a muddled mess. Lead by an incredible actor and a phenomenal soundtrack, the film is a fun and memorable experience for all Queen fans, only halted by a lack of validity in key moments from the band's history.
The cast is lead by Rami Malek (who portrays Freddie Mercury brilliantly), followed by Lucy Boynton, Gwilym Lee, Ben Hardy, and Joseph Mazzello. The movie's director? Well, Bryan Singer is credited as the director. It's rumored that Singer had repeatedly stopped showing up to set, leaving the movie to be finished by "Eddie the Eagle" director, Dexter Fletcher. Even with internal complications, the film doesn't feel like a stylized, conflicted mess. This was not the only trouble that the film had encountered, with most of its complications occurring before filming. Originally Sacha Baron Cohen was set to play Mercury, wanting to delve into the darker side of Freddie Mercury's life. Due to creative differences between Cohen and the surviving Queen members, the band opted for a new lead.
The film follows the creation and rise of the superpower that was Queen. Freddie Mercury (Rami Malek) joins with Brian May (Gwilym Lee), Roger Taylor (Ben Hardy), John Deacon (Joe Mazzello). Freddie does this while simultaneously dealing with the gravity of his personal relationships and hardships. Besides channeling Mercury's idiosyncrasies, Malek's performance feels like the reincarnation of Freddie. His performance cannot be understated. The rest of the cast is fine, but another standout has to be Gwilym Lee as Brian May, the guitarist who does what's best for the band. The standout scene by far is the recreation of the Live Aid concert, which is performed almost beat for beat like the original show. That scene alone is worth the price of admission.
Though the film constitutes little to the grandiose life of Mercury, it manages to successfully convey the awe that Freddie inspired. With amazing concert scenes and sharpened dramatic moments, only dulled by the lack of truth to them, this film is sure to be a great time for all Queen fans. Overall, I give "Bohemian Rhapsody" an 8/10. Do you agree with my review? Comment below and let me know what you think.
About the Writer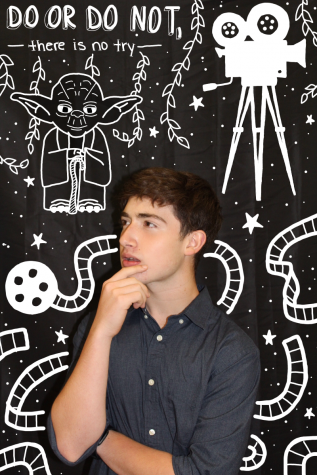 Samuel Villagra-Stanton, Movie Critic
Samuel Villagra-Stanton can never be president because he was born in Linares, Chile.  Sam has a lot of interests, such as film, Star Wars, and drawing....