Code School Students Compete in a Pitch Competition from "Nowhere, USA"
South Bend Code School students have been learning more than just coding. On Tuesday, November 13, five teams of students pitched their business ideas with the hopes of obtaining a monetary prize to fund their business. The panel of judges the students pitched to included Cyan Banister, investor in SpaceX, Uber, Postmates, and more. Banister recently completed a tour of the Midwest, where she learned about South Bend Code School. After learning about Code School, Banister reached out and expressed her desire to help fund student knowledge of coding and technology. That's when 'Hello World: A Pitch Competition from Nowhere, USA' was born.
Alexandra Sejdinaj, co-founder of South Bend Code School, said she is "incredibly grateful to Cyan for her overall support, time judging the ideas and funding the prizes for this competition". She believes that the support from Banister and the attention this competition is receiving is "truly special".
Mayor Pete Buttigieg expressed his pride in the students in a short speech where he went from "being excited to being moved". The mayor believes these business pitches are a small step forward as the city of South Bend re-learns "how to tell [its] story".
First place in the competition went to David Harrison and Matthew WIlliams's platform Ideator, which is designed to connect people with specific skill sets, yet who may be lacking in ideas. Second place went to Lukas Beyerlein's project Film Me In, which helps people find movies catered to their specific interests that they've never seen before. The third place winner was Alison Roeda with ED.iana, a website that helps middle schoolers find local colleges based on their goals for the future. The winners will be learning how to use their new resources over the coming months to grow their projects.
About the Contributor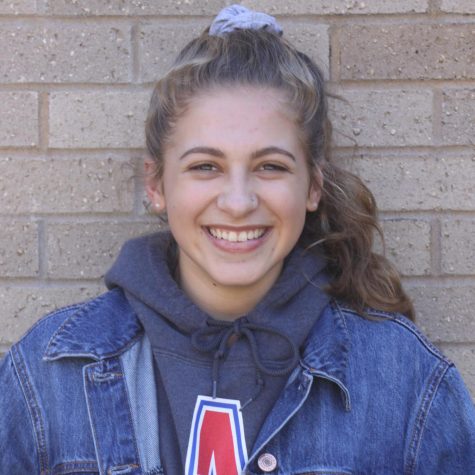 Anna Fuller, Photographer / Reporter
Anna Fuller, one of the many Annas here at Adams, is a Junior this year, and is acting as a photographer and staff writer for The Tower. Her Adams experience...