Adams Receives "A" Rating Once Again
Hang on for a minute...we're trying to find some more stories you might like.
John Adams High School has once again earned an "A", making it the only high school in the South Bend Community School Corporation [SBCSC] to receive this grade twice, not to mention for its second straight year. In order to assess academic accomplishment, the Indiana Department of Education [IDOE] began to distribute Accountability ratings to schools in 2005. This grade is determined by the school's graduation rate, career and college readiness, ISTEP scores, and the improvement in these ISTEP scores.
These grades strive to calculate both student and teacher performance. The graduation rates and ISTEP scores indicate student achievement; while teachers are evaluated through the growth and readiness rates. This growth rate reflects the teacher's effectiveness as they impact student scores. The career and college readiness rate relates the teacher's ability to prepare students for challenges they will face in the near future.
Adams has successfully graduated over 92% of the 2017-2018 senior class, a staggering 5 points above the state average. Nearly two-thirds of the graduates either earned dual credits, passed an International Baccalaureate or Advanced Placement exam, and/or earned an industry certification.
With 105.9 growth points given in terms of the math and English ISTEP, Adams ranks in the top 40% of all high schools in the state. With an overall grade of 90.3, Adams received a well-earned A.
In previous years, Adams acquired mere C's, D's, and F's; however, in 2015 as well as 2016, Adams finally obtained a B rating– clearly exhibiting a new improvement. Then finally, in the 2016-2017 school year, Adams received its first A, and once again this year.
When asked what Adams does differently than other schools, Principal James Seitz believes that it comes down to Adams's "huge emphasis on learning. [That] in order to be able to put this emphasis on learning it takes caring and compassionate educators. It takes students who are willing to learn and to work. It takes parents who are willing to support their students. Adams promotes diversity and truly educates the whole student better than any high school in the state of Indiana." Seitz strongly proposes that the teachers and students that make up the Adams community truly are what makes us so great. "[That] the positive caring relationships that our teachers foster with our students are the cornerstone the to success that our students experience."
As the only SBCSC high school to be awarded with an A two years in row, Seitz believes this rating shows how "we have been able to sustain the grade and continue the excellence each day in the classroom." Along with this, he points out that "the benefit of the A is that the rest of the state can now see and validate the wonderful experiences and learning have been taking place prior to the A rating… An A rating also helps attract wonderful teachers and students to Adams."
Seitz insures that "our teachers, students and parents have worked extremely hard and continue to produce success students and citizens."
About the Writer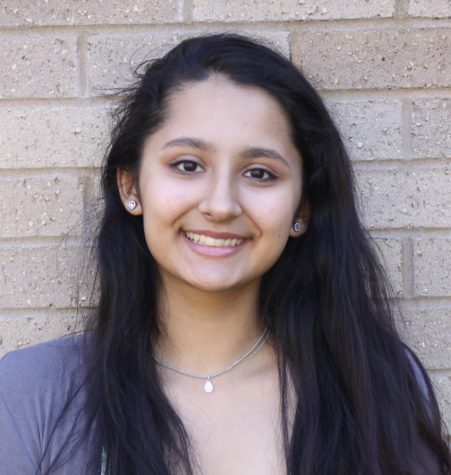 Vanshika Dixit, Reporter
Vanshika Dixit is a new sophomore student here at John Adams High School. Moving from a small suburb of Chicago, she is thrilled to jump into the dynamic...