Halloween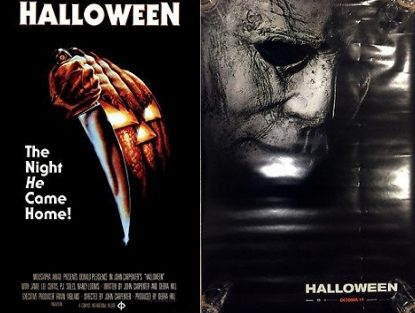 In 1978, director John Carpenter terrified the world with "Halloween", introducing the infamous Michael Myers to the silver screen. This year, 40 years after the original, Michael Myers returns to the big screen. With such a special occurrence to do something special for this movie review. I will be analyzing and reviewing both the original "Halloween" and the 2018 version. After comparing, the two, I will then give my opinion on which one I prefer.
"Halloween" (1978)
"Halloween" was one of the first of many iconic slasher films, setting the stage for a new genre of horror films. Director and writer John Carpenter scrapped together a beautifully shot suspense film that now, 40 years later, still remains as a key pop culture icon. The impact that this film had on the horror genre cannot be understated, but does the film live up to its societal reputation? The movie's cast consists of Jamie Lee Curtis, Donald Pleasance, Tony Moran, and Nick Castle.
The film opens to unique tracking shot of a six-year-old Michael Myers (Will Sandin) viciously murdering his sister in first person view, then promptly being moved to a mental institution. 17 years later, Michael Myers (now played by NIck Castle and Tony Moran) escapes and starts heading back to his fictional hometown of Haddonfield, Illinois. His psychiatrist, Dr. Samuel Loomis is aware of the evil that Michael wishes to commit, so he does his best to track Michael down before he can murder anyone. Throughout the film, we follow Laurie Strode (Jamie Lee Curtis), a high school student who has to face the embodiment of pure evil on Halloween night.
The highlights of the film are most definitely the breakout performance of Jamie Lee Curtis, the movie's music and the suspenseful tension that arises in the scenes with Michael Myers. "Halloween" was the film that introduced Jamie Lee Curtis into Hollywood. Ironically, her mother, Janet Leigh, was also in an iconic slasher, "Psycho". Curtis' acting is phenomenal, especially for her first film. The music was nearly perfect with a unique score and a now iconic theme that swell during moments of intensity, not to mention that it was also composed by John Carpenter. These moments almost always include Michael Myers, who feels dangerous in every scene. In contrast, I do feel that the theme was a bit overused and felt a bit repetitive. Overall, the 1978 "Halloween"is a nostalgic and suspenseful film, I give it a 8/10.
"Halloween" (2018)
After a multitude of critically unsuccessful sequels, the "Halloween" franchise has remained desperate for a worthy sequel… until now. The 2018 "Halloween" film has a veteran cast that includes Jamie Lee Curtis and Nick Castle, with newcomers Judy Greer, Andi Matichak, and Haluk Bilginer. This film serves as a direct sequel to the 1978 film, making all other "Halloween" movies irrelevant. David Gordon Green directs this chapter in the franchise, along with writing the film with Danny McBride. John Carpenter returns to the franchise to score the film's music.
This film, like the first, follows a high school student (Allyson, played by Andi Matichak) dealing with the escape of the serial killer Michael Myers (Nick Castle), but with a twist. Allyson's grandmother is Laurie Strode (Jamie Lee Curtis), survivor of the incident that occurred in 1978. This film examines what the effect of severe mental trauma can do to a person. Michael Myers escapes, but Laurie is prepared. The film revolves around the relationship between the Strode family and Michael Myers. The movie treats the franchise with great respect, this is prominent with many stylistic choices that mimic the first film.
With an extremely well-rounded cast, a perfect musical score, and chilling performances from Laurie Strode and Michael Myers. Though the story may not be original, it's certainly presented beautifully. The movie is shot well and is accompanied by quite possibly the best music John Carpenter has ever composed. Jamie Lee Curtis gives a wonderfully experienced performance, accompanied by Andi Matichak as her granddaughter. Above all this, is the way that Michael Myers is portrayed. This is by far the most terrifying portrayal of the character that I have seen. I give "Halloween" 9/10.
In conclusion, I believe that the sequel is a better movie. It feels far more polished than its predecessor. Both "Halloween" films are great movies, but the sequel is far more appealing to me than the original. Either way, you should see both films. Do you agree? Let me know and comment down below.
About the Writer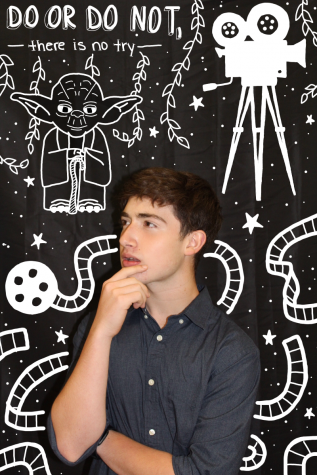 Samuel Villagra-Stanton, Movie Critic
Samuel Villagra-Stanton can never be president because he was born in Linares, Chile.  Sam has a lot of interests, such as film, Star Wars, and drawing....