Be the Hope for Xavier Winston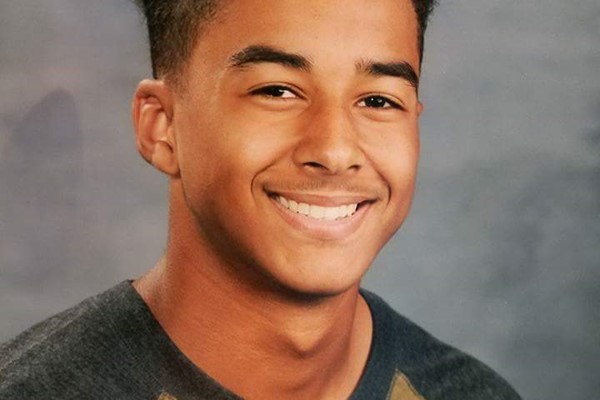 Being a teenager is hard enough as it is. Between juggling school, friends, and attempting to become a young adult, life can become disorienting, yet somehow we're all able to push through. But throwing cancer into the mix of these several difficult years for us, the struggles faced during adolescence grows immensely.
Xavier Winston is a sixteen year-old junior here at John Adams. Sports have been a part of his life since he was five years old. His main focus growing up was baseball, but each winter he would take a break and transition into playing basketball. After he was diagnosed with osteosarcoma in June of 2017, he was forced to become just a fan instead of a player.
"Before finding out I had cancer, I had an MRI done of my left knee. When I was done with imaging we were initially told it was a fracture, but days after we were called in by our doctor. Going in I was thinking I just had a fracture, but soon into our appointment my dad and I were told they found a tumor." Friend Austin Gill states that, "I was really surprised. I couldn't believe that out of all the people in the world my best friend was the one that was diagnosed with cancer." He also says to have "immediately googled the symptoms and did my fair share of research to make sure that I understood it as much as I could." Osteosarcoma is a rare type of bone cancer more commonly found in children and young adults. Since being diagnosed, Winston has gone through over 20 chemotherapy procedures and a full knee replacement, which inhibits him from being able to play sports. For those unaware, chemotherapy is the go-to treatment method by doctors to patients with cancer, and it's no easy task. It involves countless days spent at the hospital, nauseousness, and the chemicals used is what causes patients to lose their hair. This is Xavier's second bout with cancer, which means he has to fight through more rounds of chemo. "It (chemotherapy) has been hard obviously. Especially this being my second go at it. The first time, I had a total of eighteen rounds and depending on the medication I got, I was in the hospital for 3 – 5 days. I spent a lot of time nauseous and really tired. It drains you mentally and physically. This time around I only have eight rounds of Chemotherapy but it's more aggressive. I've finished three so far." When he first got sick, Xavier and his family were forced to make the tough decision on how he could still receive an education, on top of getting treatment. "We spoke to Mrs. Freel and decided it was best to do homebound schooling. There was no way to do full time school along with my treatment." Although not presently at school every day, he's still able to complete homework, participate in some school events, and although not able to play, he still can be a part of baseball. "Even though my playing days are over, Coach Cass has allowed me to be apart of the team." He makes it look easy, but it's really an uphill battle, and he works hard everyday to equalize school and getting better. "Right now I'm mostly focused on balancing school with treatment. I'm still on track to finish with academic honors and I plan on doing so."
Xavier has received tons of support from family, friends, even Adams and St. Joe high, who have both held fundraisers for him. "The support I've received has been amazing. My family and close friends have been there every step of the way. Especially my parents. They go above and beyond to keep me going through these tough times. I could go on and on with names but Kendell Sanders, Austin Gill, Evan Kroll, Madie Stahl, Nathaniel Garcia, and Coach Cass are just to name a few."
Battling cancer is one of the hardest things anyone affected will go through in their lives, and it changes every aspect of how you have to live. "Going through cancer completely changes your life," he states. "From being sick from treatment to not being able to see my friends, it's a total life adjustment." Every decision made has to be based around his health. "The limitations on your life are endless."
As for the future after he wraps up his treatment he plans on going to college and he says that it's his biggest goal.
Staying positive in these types of situations is vital, and Xavier states that his way of keeping his head up is "self reassurance that everything is going to be ok. Telling myself that there's light at the end of the tunnel keeps me going. I don't let moments of fear or doubt consume me."
When Winston was first diagnosed he and his family were trying to figure out a slogan to put on t-shirts and wristbands, which is common in patients fighting cancer so those who love and support them can outwardly showcase it. Xavier ended up choosing "Be the Hope." The reason he chose it was because "You can only fight so much before relying on the support around you, this phrase just shows meaning to the people fighting the other half of the battle for you."
Xavier still has about five more treatments to go and a lung surgery ahead of him. The whole John Adams Tower staff, and the student body stand behind you Xavier, and we'll gladly be the hope. `
Anyone interested in donating or making dinners to help support Xavier Winston and his family, please go to https://www.mealtrain.com/trains/vwk1qy.
About the Contributor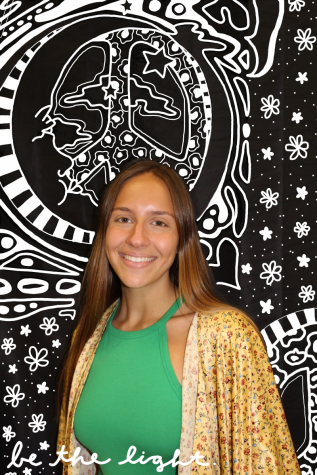 Anna Tarner, Reporter
Anna Tarner is a senior at John Adams and has been involved in The Tower for over a year. She decided on joining the school newspaper since writing is...