Alex Sakaguchi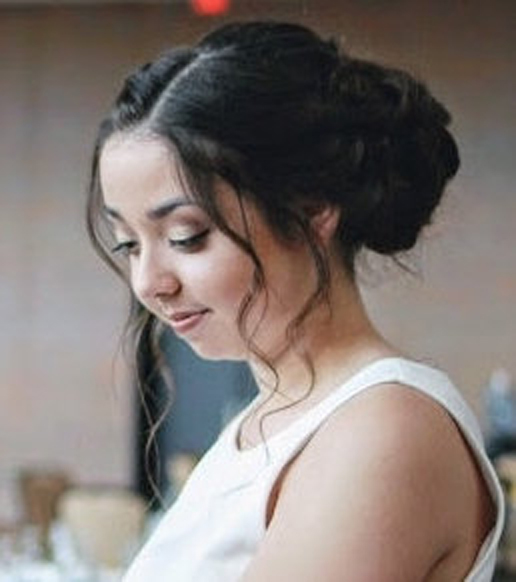 Alex Sakaguchi is a jack-of-all-trades, and the quintessential image of someone who deserves to be a senior spotlight. She's well rounded and great at everything she does, whether it be school, sports, makeup, running the yearbook as editor-in-chief, and simply being a kind person.
Alex started her education at Kennedy in 4th grade, and up until high school she attended LaSalle. At the age of three she began her soccer career. Now, as a senior, she's been playing for roughly 15 years, and it's one of her favorite activities. She just wrapped up her last season playing for JAGS (John Adams Girls Soccer), and she couldn't be more proud of what her and her team accomplished. "I am definitely the happiest with the season that just ended. I am super proud of what we accomplished as a team this past season and I made so many memories and relationships with the girls on the team that are very important to me. My teammates this year inspired me to be a better person and a better player."
In school, ceramics has always been a favorite for Alex, along with NHS, JAVA, and ski club. In regards to NHS, she enjoys it because "It's been a really great experience and I love how it gives me the opportunity to constantly give back."
Her organization skills are incredible, and known among her friends as "something out of a movie." Bullet journals are a common practice in those few among us who have our lives together, one of those few being Alex. "It starts out with just blank pages (with a dot grid) that you customize to fit what you want it to be. It can be an agenda, a sketchbook, a journal, etc. Personally I use it as a way to log my daily habits. I use it to keep track of my water intake, my amount of exercise, upcoming important dates, how much sleep I'm getting, and much more. I restart all my logs at the beginning of each month and each month has a different theme." Maybe this journal is the key to her success, as she has high grades in all of her classes, participates in the IB program, and is the editor in chief of the yearbook. According to her yearbook teacher Mr. Nowicki, he states that, "she runs the book better than I do. Merch." This will be her second year in yearbook, and she enjoys it because, "it is a great creative outlet. I am able to use my creativity with everything in that class from photography to page design. Not as much last year, but this year it has definitely pushed me out of my comfort zone being the editor-and-chief, because I am usually not the type of person to take on a leadership role. I also really enjoy being in yearbook because it is very satisfying seeing all your hard work from that year finally come together in the finished product."
When not ruling the school with her impressive organizational skills, she enjoys spending time with her family and friends, skiing, and doing makeup.
As a personal friend of Alex, I can say that she's extremely kind hearted and one of the nicest people I know. Her good friend Claire Hargis says that "she's literally the sweetest person I've ever met. She's endlessly giving, she just gives everything, and she's one of those friends that genuinely cares for you. And that's the tea sis."
Overall, Alex says her high school experience has been good. Besides "a lot of stress, and a few bumps in the road with bad teachers or hard classes" she says that "the good definitely outweighs the bad. I have managed to maintain good grades, and I have made a lot of lifelong relationships and wonderful memories during my time at Adams."
As for her future, she isn't quite sure on what she wants to do but she's looking I haven't decided exactly what school I'm going to but as of now my top choices are Valparaiso University, Xavier University, or Purdue University I plan on majoring in nursing."
Alex's advice to younger students is to "maintain a healthy balance between hard work and fun. It's important to put in a lot of hard work in school/sports/etc, but find something you love to do that keeps you sane."
About the Writer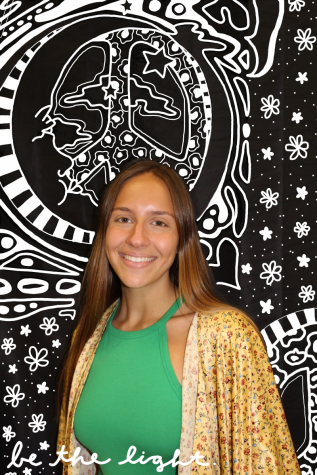 Anna Tarner, Reporter
Anna Tarner is a senior at John Adams and has been involved in The Tower for over a year. She decided on joining the school newspaper since writing is...