Fall Sports Preview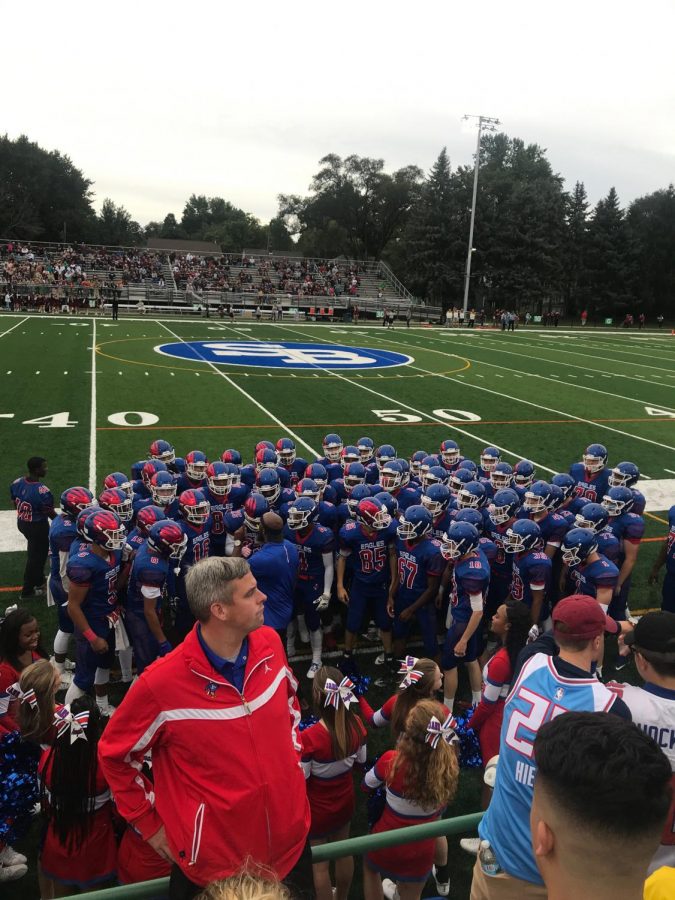 The time has come for the Eagles to rise again, so this segment will be your preview for the fall sports season of John Adams High School, 2018. Here you will get some thoughts from different coaches and students, discussing their hopes and accomplishments that they have planned for the season.
Girls' Golf: With the team being coached by Mr. Andy Kern, there are some high hopes for the team and their future. According to Kern, it is a "very young team with little experience. Only one Senior and zero Juniors. [I am] hopeful, as each player seems willing to work hard in an effort to improve. We are finished with our NIC schedule and finished 6-6 with the tournament next weekend. I love all these girls as they are a joy to coach and we have a lot of fun while working."  Overall, the outlook for the team is very positive.
Volleyball: With the new head coach, Mrs. Jamisen Redman, the Volleyball team is feeling very strong this year. Senior Captain and starting libero Lauren Salas had to say, "The Eagles Volleyball Program has improved tremendously throughout my four years at John Adams High school. […] Not only did playing at Adams for my freshman year inspire me, but it drove me to continue my volleyball career with club travel teams, as did many of the now Senior and Varsity players. Now, as I am in my senior and final year of volleyball, I can confidently say, I am extremely proud of my teams progress, the intensity of the program, and the dedicated coaching staff, that has been granted to me these last for years. […] All the girls are more than able and comfortable to come to their teammates, whether that be within their team or a Freshman coming to a Senior player, and ask for tips on a specific skill so they can improve personally. It is amazing to see the lengths the girls go to play for one another. For my Senior year, our team added a new, very important member, our head coach, Jamie Redman. Jamie has taken over our program in a way that I have never seen before, through all the coaches I have had. She has a spark of energy that never runs out, a passion so deep for the game of volleyball that shines through both her face and her actions. […] We work day in and day out, but still continue to make hilarious memories and bonds that can and will, last a lifetime. […] I'm more than happy of everything we as a team, have accomplished and the multiple improvements that have been made this year. I wouldn't want to play at any other school. Our spirit and hard work is unmatchable, as I know will remain for years to come. This is only the beginning of a South Bend School, stepping up, and dominating the NIC".
Cross Country: Savino Rivera returns to coach the John Adams Cross Country team, pushing to have a successful season. In fact, Maddie Mischak, who won first at the city meet, was kind enough to comment on the season this year. "Last year the girls varsity team did really well, qualifying to semi-state for the second year in a row. This year we lost our top four girls, but still won the city meet and the Caston invitation. I have lots of faith that the girls team can place at NIC and qualify to Semi-state. The coaches have been pushing us since the start of the summer and this is really what everybody is working toward. State is always the goal, but we need to start with Sectionals and go from there. As a captain, I am thrilled to see what my team can accomplish this year."
Boys' Tennis: Led by Mrs. Maria Strafford, the boys' tennis has had a great season according to Sam Berebitsky, a sophomore on the team. "We've done very good this season so far. We have a really strong varsity team, with 1-3 singles, Tommy Han, Ben Guerrero, and Marty Stoner. For varsity doubles, it took some time to figure out who is compatible with each other. We have Michael Dunham, Zach Fernandez, Leo Thurin, and Jonathan Zapf. This year, because most of our varsity members are seniors, is our best shot at sectionals. But we most definitely have a very strong team, and it's a very nice, relaxing, and fun sport that everyone should try."
Girls' Soccer: Coached by Mrs. Caryn MacKenzie, the girl's soccer team is supportive and successful. Here's what Jordan Mihut had to say: "This season I'm really looking forward to improving as a team and getting closer with each other. Our goals as a team are to beat St. Joe, Penn, and win Sectionals. I love all the Seniors and they've really shown what hard work and commitment can do for a team, and that no matter how rough things are from the start, they can always be turned around."
Football: Officer Antwon Jones coaches the football team, and for the first time in John Adams history, the team has a female kicker, Amanda Abner. Abner was more than willing to give her thoughts on the season. "I know that the football team is hoping to go to state this year. Being a kicker, I hope that I can score some extra points and maybe even some field goals, because every point matters in a game. I mean, if we're trying to go to state, you gotta get all of them." when asked about the coaches, Amanda said that "They're actually very supportive, they've given me a lot of tips on how to kick and put in a lot of their time." Jackson Joyce, a senior on the team, added that "for this season, we're really trying to get some titles this year, Adams has never had any titles before or a Sectional championship. The coaches are really great this year too."
Boys' Soccer: The boys' soccer team is pushing ahead with coach Jacob Myers. The team seems very strong, but is struggling along the way. With varsity being 0-2 currently, there is still room for them to improve. Junior varsity is 0-0-1 this season, let's see what the eagles can do.
About the Writer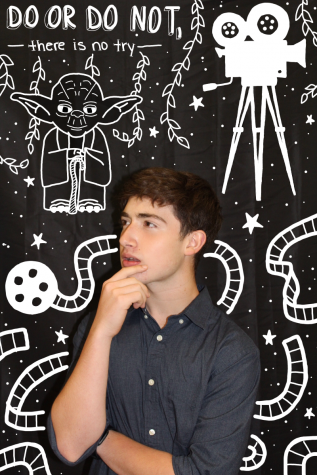 Samuel Villagra-Stanton, Movie Critic
Samuel Villagra-Stanton can never be president because he was born in Linares, Chile.  Sam has a lot of interests, such as film, Star Wars, and drawing....