Erika Ruiz-Yamamoto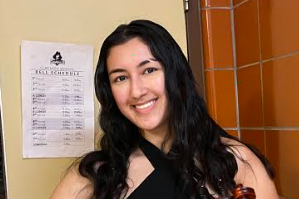 Erika Ruiz-Yamamoto, an aspiring  biochemist, is an avid student around the John Adams community. Serving as an officer for the National Honor Society, President of the Spanish Club/Spanish Honor Society, secretary of the International Student Organization and a member of Science Olympiad, she contributes it all to promoting diversity and cultivating interests throughout the school.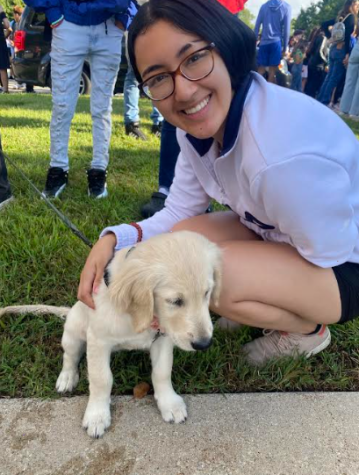 "My cultural identity and serving the community, as well as promoting diversity through service, is important to me," Erika said.
The partial International Baccalaureate (IB) student noted she has especially enjoyed her science and math courses: IB Biology/Chemistry, IB Physics and AP Calculus. Having set out goals she wanted to accomplish during her four years of high school, Erika added she has taken every opportunity present, helping her achieve those goals.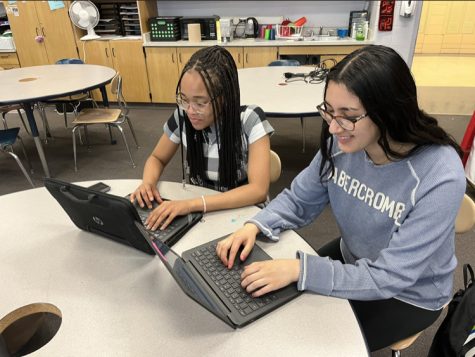 "Looking back, I think I have definitely tried a variety of new things, found out what I like and dislike, and developed a good sense of what my values and future plans are," she  said.
Through her vigorous work at John Adams, Erika is also a part of the local South Bend Youth Symphony. As a violinist, Erika and others engage in practices at the Indiana University-South Bend rehearsal halls and regularly perform at Northside Hall, DeBartolo Performing Arts Center and Sauder Concert Hall. 
In her seven years participating in the program, Erika noted that being around fellow musicians and creating meaningful and beautiful art is very special to her. 
"Being a part of an orchestra is truly a unique experience in that you learn to be your own leader and a member of a greater pursuit all at the same time," she  said.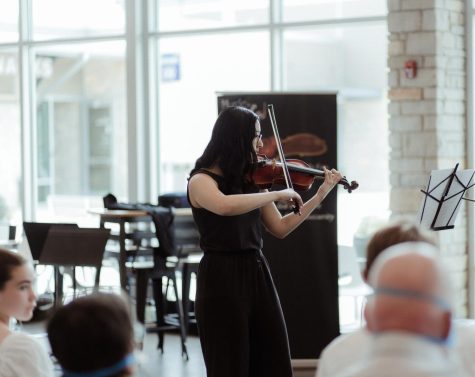 Along with her talent playing the violin, Erika also takes interest in playing the piano. Within her future plans, she hopes to still be able to play both instruments, joining an orchestra or chamber ensemble, and even minoring music.
As her senior year slowly approaches an end, Erika seems to have her future career goals set in stone. Through her love and interest in science, she said she wants to follow those passions, hoping to improve people's lives. 
Erika is considering majoring in either Biochemistry, Molecular Biology or Microbiology. Going on the pre-medicine track, balancing her school work and music education is key to Erika. In her college choices, Erika noted she wants to stay close to home while still getting the opportunity to experience new environments; yet as of now, she is still examining her options.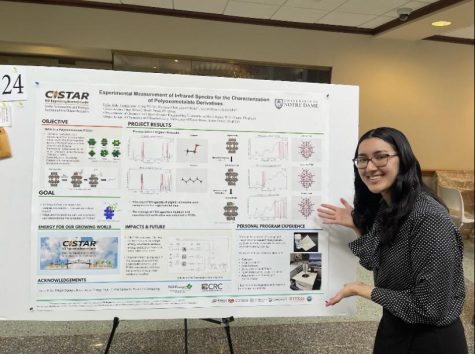 "Medicine has really been a life-long passion of mine, and I hope to pursue it as my career," Erika said. "I appreciate how it connects the scientific qualities of the human body and the act of improving people's lives."
A core memory of high school that will stick with Erika is the peaceful and comfortable atmosphere that exists when the class is almost over; everyone can take some time to relax and just talk to each other whilst waiting for the bell to ring. 
"Something about that is special to me because I know that is sort of a 'high school' thing and not something I will really experience again in college," she said. 
Though she thinks it's cliche and random, it's something she notices often and will miss in later years. 
"I think they'll find more success and happiness by developing academically and personally on their own time and in their own manner," Erika said. 
Advice Erika would give to freshmen would be to allow themselves to experience high school in their own individual way. Words Erika would say back to her freshman self would be that many things in life really aren't that deep, and that the piano is her best friend over all.
As Erika continues through her final year, she hopes she leaves a legacy with those remaining at John Adams. 
"I hope that I have been a role-model for younger students to pursue the sciences and at the same time be involved in the community and promote inclusivity at our school," Erika said.
The Tower wishes Erika all the best in the future that awaits her.