JAHS Ranked Top High School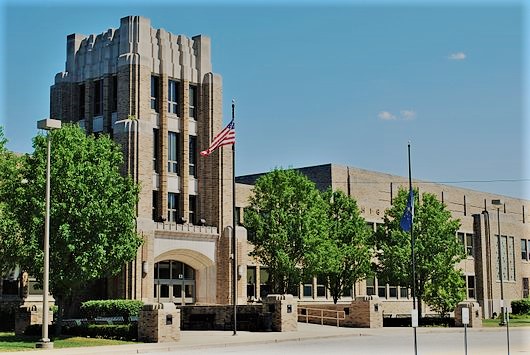 Last week, U.S. News released the list of 2022 Best High Schools. John Adams High School alone ranks 70th in the state of Indiana, and in the top 18% nationally. As one of three high schools in the St. Joseph County to rank top 70, John Adams is the only school with the following demographics:
Total enrollment of greater than 60% minority
Total enrollment of greater than 55% free/reduced lunch
One of two schools in the top 70 with a bilingual population greater than 12%
Principal Jim Seitz was very enthusiastic and proud of the John Adams community for this big achievement. He went on to say, "This really shows and validates all the hard work from the teachers, parents and students," adding that "having success in schools like this truly means having positive impacts on the students." Mr. Seitz believes that student-led groups [LOVE, Brothers, Mental Health], amazing academic and social services, along with amazing faculty that work with the students aided in the improvements around the school.
 The following metrics are used to determine the rankings for all the high schools in America:
30% College Readiness
10% College Curriculum Breadth
20% Student Achievement Proficiency
20% Student Achievement Performance
10% Underserved Student Performance
10% Graduation Rate
Mr. Seitz is amazed with the statistics from other schools ranked on the list, "It's interesting because looking at the list, the schools were 10-15% minority, 10-15% free/reduced lunch. Our school, having almost 60% of students on free/reduced lunch, it's difficult for students to focus on education when they may not know when they will get their next meal." It is believed that John Adams High School truly provides the necessities students may need as well as unbelievable staff that is willing to work with students and get them the supplies they need. 
Congratulations John Adams High for this huge achievement, go Eagles!