Capitol Panic
On March 2, the Capitol was alerted that extremist groups planned  to attack the Capitol on or around March 4th. The extremists chose this date because they believed that former president Trump would return to his presidency on the date. Warnings from the FBI and the Department of Homeland security on Tuesday March 2nd, alerted the US Capitol Police. The Chief  of the US Capitol Police, Yogananda Pittman, told Congress  that her department had "concerning intelligence" regarding the next few days in Congress. The Senate moved votes to Wednesday March 3rd, to avoid any sort of danger on Thursday March 4th. They continued, however, to hold the session for debate over the COVID-19 relief bill. 
The extremists groups that are involved, are not known at this time. However, their intentions are based on former president Trump's lies concerning voter fraud. As mentioned before, the domestic extremists believed that he would be back in office on March 4th, according to the joint bulletin. But, since he would not be inaugurated back into office, the domestic extremists threatened violence. They threatened to take back the Capitol and remove all Democratic lawmakers on or around March 4th. 
As the FBI and the Department of Homeland Security are stepping up, it goes to show that all threats of violence are being taken more seriously. The Department of Homeland Security Intelligence Chief, Melissa Smislova, testified on March 3rd, that the Department of Homeland Security is "completely dissatisfied" with the results of the department's "efforts leading up to January 6th." The FBI says the same. 
Thankfully, nothing has happened so far since the insurrection on January 6th and nothing happened on March 4th. But, Brain Harell, former assistant secretary for infrastructure protection at the Department of Homeland Security, says that even though there are many threats, "all threats should be taken seriously and investigations launched against those who would call for violence. We continue to see far-right extremist groups that are fueled by misinformation and conspiracy theories quickly become the most dangerous threat to society."(CNN).
About the Writer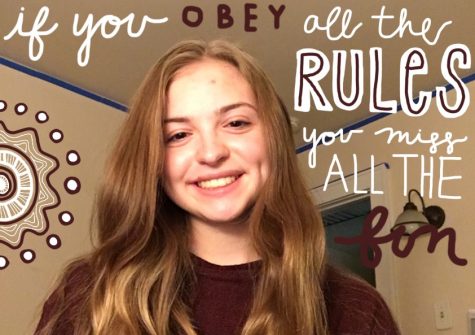 Naomi Presler, Reporter
Naomi Presler is a 16 year old junior at John Adams High School and a reporter for The Tower. She is full of energy and very excited to continue her contribution...