Amanda Gorman
On January 20, 2021, President Joe Biden was inaugurated. As a part of the ceremony, he is to choose a well acclaimed author of poetry. The poet he chose was, 22 year old, Amanda Gorman who read her now famous poem "The Hill We Climb" to the nation and the world. 
Amanda Gorman was born March 7, 1998 in Los Angeles, California. She has a twin sister who is also involved in activism and film making. She graduated from Harvard University and studied sociology. While studying at Harvard, she became one of the youngest people to be the National Poet Youth Laureate. The National Poet Youth Laureate is a society that is an initiative of the Urban world. It awards young poets and writers around the country.  So far, she has written for the New York Times and has three books coming out soon from Penguin Random House. 
Gorman likes to focus on the issues of oppression, feminism, race, the African Diaspora, and marginalization. In 2015 she published her first poem and poetry book,  "The One For Whom Food is Not Enough." This poetry book was just the beginning of her career. Since its publication, she has received many awards for her works such as the Webby Awards and a grant from the Genius Grant OZY Media. 
She has written many poems and books such as the "Change Sign" and "In This Place: An American Lyric" for her performance at the Library of Congress in 2017. This was part of the ceremony of commemoration for the inauguration of Kacy K. Smith as Poet Laureate of the United States. She is the first youngest poet to open such a ceremony. Her most notable and recent work is the poem she read at the inauguration. "The Hill We Climb" is a very moving piece that was written after the events on January 6, 2021. Our country, on that day, saw the Capitol under attack. The poem embraces and talks about the divide in our country. It is a poem of hope and healing that our country will once again unite to defeat the odds. 
Amanda Gorman is an amazing and well accomplished poet. You can learn more about her on her website: https://www.theamandagorman.com/. 
About the Writer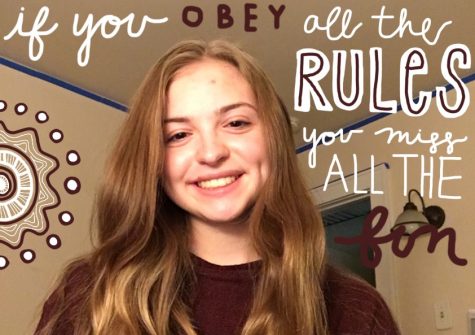 Naomi Presler, Reporter
Naomi Presler is a 16 year old junior at John Adams High School and a reporter for The Tower. She is full of energy and very excited to continue her contribution...