Anastazja Krostenko
Anastazja Krostenko, a senior at John Adams High school, is a well accomplished athlete and student. She is a part of the student government, Model United Nations, and National Honor Society and she is also a part of the  American Vaulting Association as a youth ambassador.
Outside of school sports, Anastazja is in another sport, equestrian. In this sport she learned dance and learned about gymnastics. She has been in the sport now for 11 years. She has ridden horses for 12 years.  "Every single time I stand up on top of a cantering horse it feel like flying." she says. With inspiration from equestrian vaulting, she decided to try out for the John Adams High School cheer squad her sophomore year. Today she is the cheer captain for the cheer squad. She has also received an award from WHME-46, Student Athlete of the Week. 
Along with being an accomplished student athlete she also is an accomplished student. Anastazja has received many awards for her environmental research related to how microplastic affects marine ecosystems. She received the 2020 international science and engineering fair finalist, Stockholm junior water prize, Naval science award, Notre Dame biology department senior award, and the Hoosier science and engineering fair finalist. These awards are for her amazing study of the effects of microplastic. She plans to attend Stanford University and study environmental science and policy. 
Outside of school she loves to take photos and cook. She would like to vault across the nation someday as well. She says that during these tough times her senior year has changed a lot, but that she is taking it in stride and making the best out of everyday. She advises everyone to "continue to apply themselves to their online school work as best as possible, but also to remember to forgive yourself."
About the Writer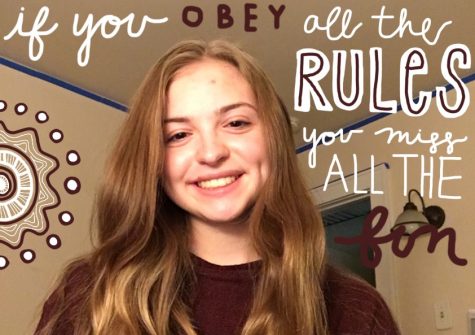 Naomi Presler, Reporter
Naomi Presler is a 16 year old junior at John Adams High School and a reporter for The Tower. She is full of energy and very excited to continue her contribution...