The Best Shows and Movies To Watch in October
"It's The Great Pumpkin, Charlie Brown" [G] (1966):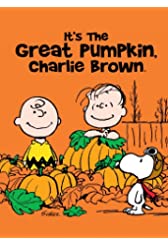 An oldie and a shortie, but a goodie nonetheless. For those few who have never heard the name Charlie Brown, "It's the Great Pumpkin" was originally a prime time television Halloween special aired on CBS, animated by Bill Melendez, and based on the iconic American comic strip "Peanuts" created by Charles M. Schulz. The special has a simple, slice-of-life, made-for-TV plot about Linus, one of the strip's many recurring characters, and his hope to stay up all night in the pumpkin patch to witness the fabled Santa Clause-like Great Pumpkin. Meanwhile, Charlie Brown and the rest of the gang go Trick-or-Treating, with a cute and charming sequence or two of the imaginary antics of Snoopy sprinkled in. Unfortunately, "It's the Great Pumpkin, Charlie Brown" is not available on any streaming platform for free, but can be streamed on ABC.com or the ABC app, YouTube TV, Hulu+ Live TV, or Apple TV+. This is a wholesome way to spend a half-hour this Halloween season that is guaranteed not to feel like getting a rock.
"The Nightmare Before Christmas" [PG] (1993):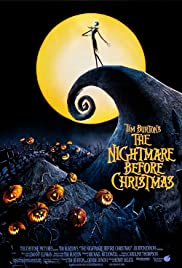 While the Disney+ exclusive "The Nightmare Before Christmas"could count as both a Halloween and a Christmas movie, the movie was released in mid-October, so I'm counting it as a Halloween movie. Fight me! One of Tim Burton's most definitive films, despite only being his brain child since he only produced it, "The Nightmare Before Christmas" is a great Disney animated musical. The film has such a unique art style, becoming an inspiration and a trend-setter for feature length stop-motion animated films among Aardman Animations and Laika, and remaining one of Disney's only stop-motion animated classics. "The Nightmare Before Christmas" follows the Pumpkin King of Halloween Town, Jack Skelington, as he stumbles across a junction of passageways that connects every holiday season together. Jack is magically transported to the land of Christmas Town and goes on a misguided adventure to take on the role as a Halloween themed Santa after learning of the Spirit of Christmas.
"Texas Chainsaw Massacre" [R] (1974):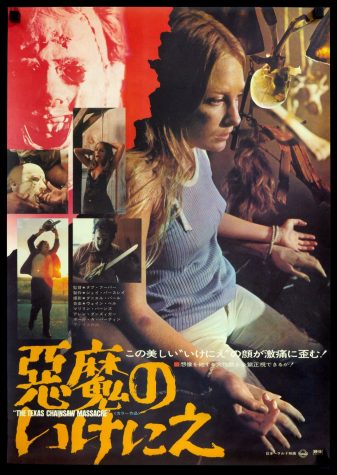 As October is the month for spooks and scares, I'm starting off the Horror/ Thriller/ Slasher section of this list with one of the horror genre's most influential films. "Texas Chainsaw Massacre" was considered the first, and therefore most definitive, thrillers of the late 20th century, coming out just barely before "Black Christmas" in the same year and two years before the release of "Halloween" (1978). Despite its misleadingly stereotypical title and notoriously convoluted franchise, the original "Texas Chainsaw Massacre" is a surprisingly tame movie in terms of violence and gore, and can almost be considered more of an arthouse film than a "Friday the 13th" bloodfest. Nevertheless, this film has amazing sound design and cinematography, with an unsettlingly calm aura around subjects like murder, bodysnatching, abuse, and other atrocities. Much like many other influential movie killers, the film's main antagonists, Leatherface and the Sawyer family, were inspired in part by the real life cereal murderer Edward Gein, who abducted people and made them into furniture. "Texas Chainsaw Massacre" is one of the OG thrillers. It is fascinating to watch one of the films that began a new wave of horror movies and created an entirely new cultural phenomenon out of slasher and thriller flicks that have persisted in modern film and popular culture, in one way or another, for just over 45 years.
Viewers beware: this film focuses on dark subjects that may be disturbing and uncomfortable for some audiences such as kidnapping, cannibalism, and domestic abuse. 
"Crypt TV":
This next pick is less of a single film but more of a collection of passion projects turned professional productions created by indie filmmakers under a YouTube channel and website founded by Jack Davis and Eli Roth. Crypt TV is like if "Goosebumps" and "Tales from the Crypt" had a lovechild with a little "Cabin in the Woods" (2011) sprinkled in and that child took all of the drugs, snapped, and then murdered its creators to make hundreds of videos of content. Crypt TV has been very popular since the channel's creation on Christmas Day 2014, but has had an explosion in popularity over the past two years with a grand total of almost 440 million views and 3.41 million subscribers.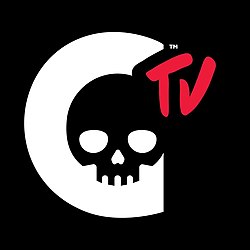 Crypt TV, while being operated and directed by independent directors and producers, has received substantial backing and support by Jason Blum, founder and CEO of the big-name horror production company Blumhouse Productions. Blumhouse has been responsible for producing famous recent horror films like "Paranormal Activity" (2007), "Insidious" (2010), "The Purge" (2013), "Split" (2016), "Get Out" (2017), "Happy Death Day" (2017), "Upgrade" (2018), the "Halloween" reboot (2018), "Glass" (2019), "Us" (2019), and the latest adaptation of "The Invisible Man" book (2020). Needless to say, Crypt TV has some pretty impressive friends cheering them on.
Their videos rely mostly on practical effects and the good ol' fashioned, tried and true horror elements of pre-digital thrillers. The channel uses these elements and clichés and gives them a refreshing new spin that only the new eyes of an indie filmmaker can do, to create an immense line-up of original stories and new face-whitening monsters.
Crypt TV has a vast and elaborate library of terrifying entertainment. As of writing this article, Crypt TV has created a total of just over 450 videos to enjoy, spanning from one to five minute short films, like "Mimic", "Dead Friends", "Ice Cream Man", and "Peripheral", to fifteen to thirty minute installments of multi-season web series, such as "Miss Annity", "Mordeo", "Fight Night", and the two most famous series "Sunny Family Cult" and "The Look-See." Crypt TV has so much content that they have even formed an interconnected "Crypt Monster Extended Universe" featuring bone-chilling monsters and entities like the pied piper-esque Kinderfänger, and the star of the channel's most watched video the Birch, the antihero monster in the Crypt TV Facebook Watch original series "The Protector."
Other famous Internet Horror Creators:
There are still other honorable mentions of internet horror series and creators. "Don't Hug Me .I'm Scared" (DHMIS) is a twisted take on puppet-centric children's entertainment like that of "Sesame Street" with subtle commentary on the corporate corruption of children's educational programs. Since the completion of the first season of "DHMIS" in 2016, the creators of the British YouTube channel, Becky Sloan and Joseph Pelling, have gained much mainstream attention. The two filmmakers have been guest producers for television shows on channels like Cartoon Network, featuring their masterful set and puppet design. In 2018, the creators announced the production of a second season of "Don't Hug Me .I'm Scared" made in partnership with production firm Conaco, owned by late night entertainer Conan O'Brien. However, nothing is known about when this new season will be released since the announcement in 2018.
"HiImMaryMary" is a slow-paced found footage style series that documents an emotionally disturbed and depressed young woman who is held captive and terrorized in her own home by 5 unexplainable evils that are tied to her own damaged psyche and sense of isolation.
"Marble Hornets" is a series that utilizes retro video tapes that document people being stalked in the shadows by cryptids including the infamous Slenderman, back when he was popular.
Similarly, "Local 58" is a series of out-of-context archive footage captured from the broadcasts of a fictional local news station on Channel 58. The channel documents abnormal broadcasts and broadcast hijackings spanning several decades. These broadcasts suggest that the station has been trying to warn your local area of a world-ending cataclysm. The channel appears to be set in an alternate history involving the moon after the Apollo 11 mission. In this world, the human race had disturbed someone or something that already existed on the moon and angered them due to the tampering we unknowingly did to their domain on that lunar mission. Now whoever they are, have been trying from 1970 and over the decades after, to destroy the human race using our own technology and our blind trust of the news and broadcasted information to trick us to kill each other and ourselves. The videos uploaded on "Local 58" are not in the order of occurring events but can be pieced together using the context of the visual design of the network by the decade. I would recommend the channel's earliest video in the timeline, and also one of the channel's most popular and creepy videos, "Contingency."
Lastly, if being irreversibly disturbed is the preferred choice over spooks, look no further than the internet dinosaur "Salad Fingers." Made with the eerie silence apart from the heavily compressed, intrusive whispers of the titular character on his adventures, animated in the uncanny art style of Adobe Flash that was popular in the early days of the internet, this series is truly worthy of a good brain-bleaching.
"Night Gallery" (1969-1973) / "The Twilight Zone" (1959-1964):
"Night Gallery" was a three-season horror television show available on NBC from 1969 to 1973. It was the darker brainchild of the late and ingenious host and writer Rod Serling, the mind behind the original "Twilight Zone." Much like the"Twilight Zone", each episode of the show tells its own thought-provoking dark fantasy story, but where the "Twilight Zone" tells stories of science fiction, "Night Gallery" focuses more on horror and the macabre.
While these shows normally are still very relatable to this day, some episodes of the "Twilight Zone" may be confusing to viewers who don't understand the historical and cultural context of when the show was made. The "Twilight Zone" was originally created during the Great Space Race to the moon, thus the show contains details and stories that may not make sense to modern audiences about bizarre and far-fetched ideas of space and science fiction, since no one at the time knew what could be living among the stars. One such example is in the first episode, in which the main character is an Air Force pilot being conditioned for missions in complete isolation to prepare for sending him into the emptiness of space. In the late '50s and early '60s, space programs like NASA hadn't been invented yet so prototype astronauts and space training were left under the direction of the Air Force. Both shows are great to watch and provide a level of thoughtfulness and intellectuality that is not common in other entries on this list.
Normally, I would give recommendations for the best episodes of either show to watch, but I feel that the best way to watch these shows is to discover them for yourself. I will only give one recommended episode for each that is the best one to introduce the show, and ease into without confusion. For "Night Gallery" I recommend "Green Fingers" (S2 Ep32), and for the "Twilight Zone" I recommend "Eye of the Beholder" (S2 Ep6). Both the "Twilight Zone" and "Night Gallery" have many episodes that have been uploaded to YouTube and can be watched on NBC.com, but only the "Twilight Zone" is also available on Netflix.
"You're Next" [R] (2011):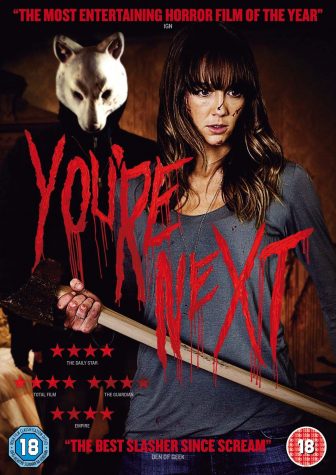 One of the most infuriating things I think about in slasher movies is why all the characters are so foolish and make so many poor decisions! That's why "You're Next", which is available on Netflix, is next on my list. "You're Next" is a home invasion movie and a rare gem that revolutionized the horror genre with well thought-out, realistic characters. The film stars an actually competent final girl protagonist, played by Sharni Vinson, who has the will and ingenuity to not only survive, but to fight back. "You're Next" was directed by Adam Wingard and had its world premiere at the 2011 Toronto International Film Festival (TIFF), with a theatrical release in 2013, in the United States. The film had only a budget of $1 million and made an astounding total of $26.9 million in the box office. Featuring an amazing cast of actors with superb improvisational dialog, this film is a nice change of pace to watch more realistic characters handle a less supernatural threat.
"The VVitch" [R] (2015):
To look back on the pre-enlightenment period of American history and the Puritan trials of witches, it's easy to reason that most witch trials were rooted more on mob prejudice and bigotry than an actual fear of witches. But what if the gruesome and grimace stories from the 1600s about witches who sign the Devil's Book, live in the woods, kill our animals, and eat our children and bathe in their blood to stay young were more real than we thought.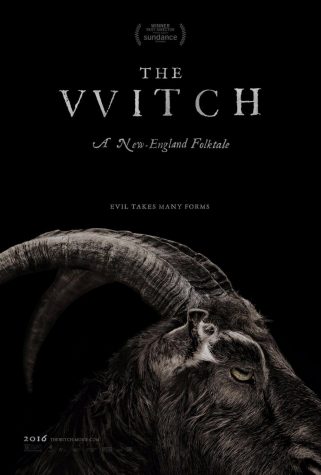 "The VVitch", spelled based on early Modern English text, is a film that tries to empathize with the Puritans' point of view. The film was created by first-time visionary writer/director Robert Eggers and stars "Game of Thrones" actor Ralph Ineson and was the theatrical debut of actress Anya Taylor-Joy. "The VVitch" had a budget of $4 million and made a total of $40.4 million in box office, receiving critical acclaim and winning almost 20 awards and accolades. The film explores the idea that, if there really was evidence that witches may or may not exist, then the witch trials and a fear of witchcraft may have honestly been rational things to be afraid of.
The film is meant to capture the scariness of an authentic New England folktale, like one that might have been told in the time period to frighten children. Set in the New England frontier in the 1630s, the story follows English settler William and his family. After being banished from a Puritan Plymouth colony over a religious dispute, the family must raise a farm in the untamed wilderness. Soon the family's unbaptized newborn child disappears and it is revealed to have been stolen by a witch who lives in those woods. Paranoia and suspicion infects the family as they are tormented more and more by this witch of the wood.
This film takes an indescribable level of pride in its sense of realism and does a spectacular job with its historical accuracy and drive for authenticity in its portrayal of Puritan lifestyle, setting, speech, dialog, and design of the period. Characters speak only in early Modern English, slightly clearer to that of Shakespeare. The movie was filmed with only the natural lighting of overcast and the dim glow given by faint candlelight to remind the audience of the conditions that the Puritans lived by. The film thrives off of the audience's fear of the unknown that lurks in the blackness and uses foreboding shots of nature and a howling choir in the soundtrack that is truly haunting. And this insane attention to detail helps to make the otherwise absurd supernatural events, such as witches using the blood of babies to reverse their age and to concoct an ointment that allows them to fly, feel that much more plausible. "The VVitch" is available on Netflix and is definitely worth a watch.
Viewers beware: this film contains subjects that may be disturbing and uncomfortable for some audiences such as cannibalism, brief nudity of young and old women, antiquated views on religion, child death, the death of animals including dogs, and domestic abuse. 
Over the Garden Wall (2014):
To quote the series pilot:
"Somewhere – lost in the clouded annals of history – lies a place called the 'Unknown,' where long-forgotten stories are revealed to those who travel through the wood."
Saving my personal favorite entry for last is "Over the Garden Wall", the instant cult classic released in the fall of 2014. I could write an entire book about why I love this series so much, but for brevity's sake, a paragraph will have to do. If I was to describe this series, and my relationship to it, I would say that if "Over the Garden Wall" was a piece of music, it would be played on the gramophone of an old family friend. "Over the Garden Wall" is a 10 part miniseries, 11 parts including the pilot, created by Cartoon Network's Patrick McHale.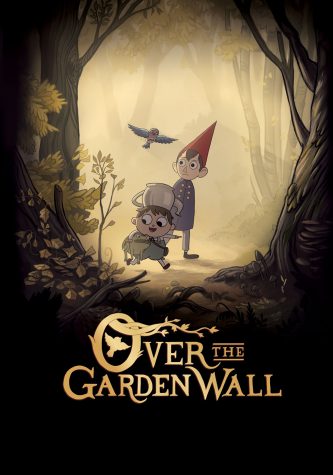 The series has become famous for its astounding hand-painted art, visuals and soothing soundtrack. "Over the Garden Wall" has also been praised for its archaic folktale, Brothers Grimm style of storytelling, its handling of mature themes, and for crafting a mysterious world, like that of Wonderland, that one would want to explore and become lost in. The series has a great use of symbolism, as well as cultural and historical richness. The series gives a sort of nostalgic charm one might have when reading a Mark Twain book or looking at old postcards with the romanticized memory of bygone eras of America. Both the show and its art style was inspired by the wholesome autumnal landscapes of New England postcards and the long and forgotten history of the region. Similarly the show's subplots and locations are inspired by evolving society and styles of storytelling found in old folk stories that culturally define the simple, peaceful, almost nostalgic times of pure, pre-twentieth century, Americana.
"Over the Garden Wall" has won several awards including two Primetime Creative Arts Emmys in 2015 for "Outstanding Animated Program" and "Outstanding Individual Achievement in Animation." The series features great and talented voice actors, including several celebrities like main cast members Elijah Wood, Christopher Lloyd, jazz singer and musician Jack Jones, and opera singer Samuel Ramey, as well as guest voices like John Cleese of Monty Python fame, Tim Curry, singer Shirley Jones, Janet Klein, and comedian Fred Stoller.
To repeat a quote from the series pilot: "Somewhere – lost in the clouded annals of history – lies a place called the 'Unknown,' where long-forgotten stories are revealed to those who travel through the wood." The story follows two boys named Wirt, played by Elijah Wood, and his half-brother Greg, played by child actor Collin Dean, accompanied by Beatrice the talking bluebird, played by Melanie Lynskey, and Greg's frog, played by Jack Jones. The two boys find themselves lost in the Unknown, a limbo of sorts, in which they encounter various towns, people, and music that pay homage and harken back to bygone periods of American history, as the boys try to find a way back home. The series is only available on Hulu and I very much recommend it.