Adams wins mock trial regionals, teams advance to state
On Saturday, February 22 ten Adams mock trial teams competed in the South Bend Regional, the first competition of the season feeding into state and eventually the national high school program. Of the ten competing teams, six will advance to State, which will be held in Indianapolis the weekend of March 6-7. 
Placing first place was the senior team "Snake Out," composed of Maddie Mischak, Ellie Graff, Roy Bualuan, Cameron Pierce, Molly Hosinski, Seth Kirkpatrick, and Claire Stowe, which won all nine of their ballots. Close behind in second was the sophomore team "Fanny Pack " and placing fifth was "The Frends," also sophomores. Also advancing is the junior team "Paradise Perps," who attended the Hammond Regional and placed first. 
Adams Mock Trial has not won regionals since 2016, when they also went on to win the state competition. Many teams have similar aspirations this year, hoping to take their championship to the state level and advance to the national competition. Trinity School at Greenlawn has consistently been one of Adams' top competitors and has won both state and regionals the past two years, but the Adams' teams hope to regain the championship.
The Indiana Bar Foundation will also be hosting Nationals this year in Evansville, Ind. in early May. As the home state, Indiana might have the chance to send two teams to the national competition, giving the opportunity for two Adams teams to attend if successful at the state level. 
About the Writer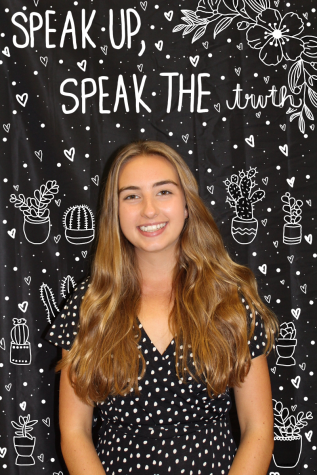 Claire Stowe, Editor-in-Chief
Claire Stowe, an Adams senior, is Editor-in-Chief of The Tower, her second year with the position. She has covered a variety of topics as a reporter, including...