Alicia Jacobs
Alicia Jacobs is a senior here at John Adams High School and an amazing cheerleader. She has been cheering for two years and is the President of the student government here at Adams. She is a hard worker and a very inspiring person.
Alicia went to LaSalle and from there came to Adams.She came to Adams because of the opportunities offered: "I like the diverse group of students and the amount of extracurricular activities that are available that cater to everyone." Now that she is older, she would tell her freshman self, "To stay focused on school only and keep your future in mind.". She says that her favorite class at Adams has to be anything science related. Even though she struggles in those areas she says, "It is very interesting to learn about them. When I am faced with a challenge in any of those classes and I overcome it, it is one of the greatest feelings ever." Alicia started cheering for John Adams her junior year. When she came to Adams she had no idea what sport would fit her. She started out cheerleading because she wanted to be in a sport that had sisterhood. 
Alicia will attend Georgia State University. She says, "I feel like I need to surround myself in a foreign environment in order to grow mentally. I am ready to be around new people and a new atmosphere." She will get a major in nursing. She is ready for a challenge and is willing to tackle it in college. She will miss Adams and will miss the games, and the people and cheering for Adams during football and basketball games. She says to the underclassmen, "Don't rush your age, enjoy being young without responsibilities. You are only a teenager for a short period of time before the real world hits you." 
About the Contributor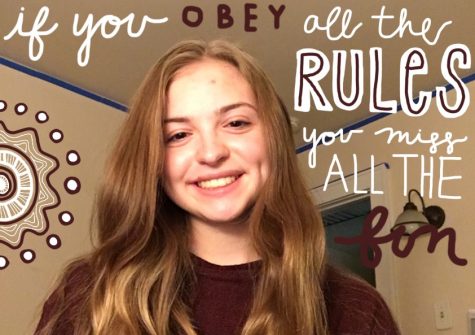 Naomi Presler, Reporter
Naomi Presler is a 16 year old junior at John Adams High School and a reporter for The Tower. She is full of energy and very excited to continue her contribution...