Art 4 a New World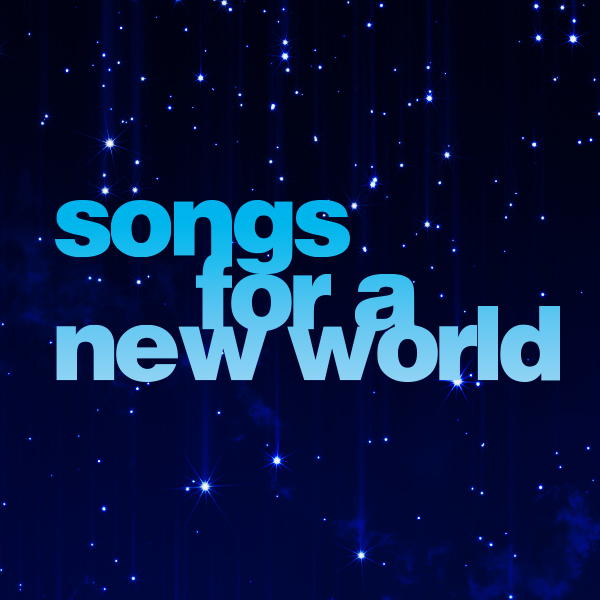 Art 4, South Bends professional musical theatre company, does not shy away from difficult shows. Since their opening in 2018, they have already made their mark on difficult shows like [Title of Show], Next to Normal, and as their most recent production, Songs for a New World. 
But this show was a little different. It's unlike the musicals we see in the area because it isn't fully a musical, at least the kind we are used to. A standard musical follows a story, a collection of characters experiencing one stream of events, all connected by one narative. Songs for a New World is much more similar to a series of one-acts, all linked by a similar message. In this case, that message is how one moment can change someone's life. 
The show consists of only four actors whose identities shift throughout the production. None of them are given names and are referred to in the script as woman 1-2 and man 1-2. Woman 1 (Michelle Miller) opens the show with a strong voice. I was immediately astounded by the clarity of her singing, which was only matched when the others came to join her. Often times, in difficult shows like this, one voice is noticeably weaker than the rest. That was not the case. Each voice blended so nicely together, while still keeping the flavor of their individuality. An extremely difficult task in such a small space. As the show progressed I noticed myself gravitating towards Millers voice, but not as often to her story. Even though they were beautiful, they felt very "victim-y", as if the whole world rested on her shoulders almost literally in the song "Christmas Lullaby" in which discovers she is pregnant then compares herself to mother Mary. Most of this critique boiled down to personal preference however, so I won't dwell too long on that. I never felt disappointed to hear Millers voice, which was probably one of the shows strongest aspects.
On the other side of the coin, Man 2 (Nathen Walz) Squeezed a lot of emotion into small bits of time, as he only had one solo song. His characters dwelled on the challenges in a relationship. Often feeling like a romantic foil for Woman 1. The song "She Cries" perfectly encapsulates how difficult it can be to leave a toxic relationship, especially when they still love each other. 
Man 1 (Mark Albin) also doubled as the director, where his talents really shine through. The show felt extremely connected, which can be attributed to an experienced director. His voice had a power that is rarely found outside of New York. Albin is a professional and it shows. The only downside to this plethora of experience is the sheer AMOUNT of energy he brought to the stage. On a large scale stage, it's important to have big movements and big expressions. In a small blackbox however, it can be a bit distracting. I focused more on his face than on his words.
The highlight of the show for me was easily Woman 2 (Amber Burgess). She immediately set the tone for the show with the first solo song, probably the funniest song about an accidental suicide I've ever heard (Listen to the original cast recording here, don't tweet at me). Burgess was a breath of comic relief in a hard show. All until her last number, when her tone took a very somber turn. "The Flagmaker, 1775"  brought me closer to tears than any other song in the show. Burgess also did what the others struggled with, making each song a dynamic character.
Overall, the production quality was phenomenal. The show clearly had amazing direction (both musical and character). The harmonies were clean and blended, perfectly balanced with the orchestra. I never once struggled to understand words due to volume. It was one of the most well coordinated shows I've seen in a long time. 
Additional shout outs are in order to the costuming, set, and stage management. None of this would be possible without you. Their next production The Spitfire Grill will take place mid July. You can find more information on Art 4 at their website, art4sb.org.
About the Writer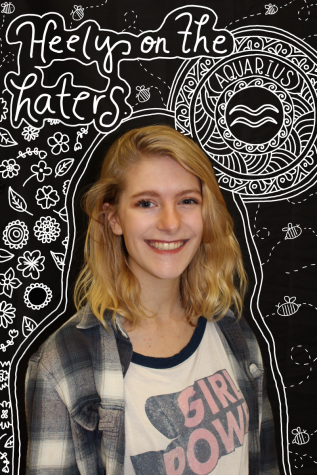 Mimi Panzica, Reporter
Mimi Panzica is a current senior at John Adams High School and is in her first year at The Tower. Born and raised in South Bend, Mimi has taken an interest...