Black Musicians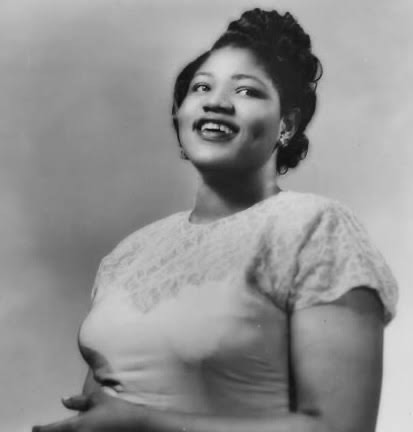 Black musicians and singers alike are more popular and widely known now in 2020, but what about the older artists who helped shape music? Here are some artists who aren't as widely known, but definitely deserve recognition. 
Willie Mae "Big Mama" Thornton:  Willie Mae Thornton was born December 11th, 1926 in Ariton, Alabama. Thorntons father was a minister, and her mother sang in the church choir, so naturally she grew up singing and later learned how to play the drums and the harmonica. When Thornton was only 14 years old, she decided she was going to leave home to pursue a career as an entertainer, and went on to join the Georgia-based Hot Harlem Revue. She later on decided to move to Houston, Texas in 1948, and joined Peacock Records in 1951. While under the record company, she released one of her most popular songs to date, "Hound Dog", in 1953. The song went on to top the R&B charts for seven weeks straight, and sold over two million copies nationwide. Despite the success and popularity of the single, Thornton only got about $500 for it, and the song went on to gain more popularity when Elvis Presley's version came out in 1956, and went to be his first hit song. Presley never gave credit to Big Mama for writing the song. Thorntons popularity continued throughout the years and even made a collaborative album with Muddy Waters, and Sam Lightnin' Hopkins. She also made the hit "Ball 'n' Chain", which Janis Joplin made a few recordings of. Thornton released 3 solo albums while she was alive, Saved (1973), Sassy Mama (1975), and Jail (1975), but was unable to perform due to her increasing health problems. Big Mama died in LA on July 25th, 1984 due to complications from a heart attack, she was only 57 years old. 
Ben E. King: Benjamin Earl Nelson was born September 28th, 1938 in Henderson, North Carolina. King moved to New York with his family when he was 9yrs old, and that's where he started hanging around with local gospel and doo-wop groups. King went by "Ben E. King", after his favorite uncle. Even though King was musically inclined, and made a reputation for himself so early, he was too young to join any of the groups that wanted him. While in high school, King worked at his dad's restaurant as a singing waiter and got noticed by Lover Patterson, who was in the doo-wop group the Five Crown, and took him on into the group. The group went on to perform at the Apollo theater, and opened for the Drifters. The group then later got renamed to the Drifters, after the old group got fired, and King co-wrote "There Goes My Baby", that went on to be one of the groups hits. Later on, he started his solo career and came out with the hit, "Stand By Me".  King continued on his success streak for years, and years, even after he stopped making music. King died from natural causes on April 30th, 2015, in Hackensack, New Jersey.
Leave a Comment
Your donation will support the student journalists of The Tower and John Adams High School. Your contribution will allow us to purchase equipment and cover our annual website hosting costs.