4 Super Bowl Fashion Statements and Impacts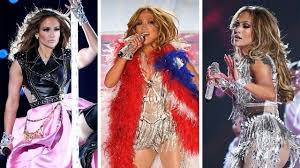 The Super Bowl has been around for over 54 years and has put on inspiring and entertaining halftime shows. It only lasts 15 minutes but the show can have such an impact on society and fashion. 
The most recent show featured Shakira and Jennifer Lopez. Jennifer Lopez made a fashion statement wearing a silver mesh bodysuit and a feathered flag of Puerto Rico on one side and America on the other. She showed off her heritage during the couple of seconds.
In the 1993 Super Bowl halftime show, Micheal Jackson put on a great show. Before him, other artists took the stage but it was dominated mostly by bands. But, when he took the stage Jackson started what we see now at Super Bowl shows. Jackson was dressed in a military inspired suit that was black and gold. Given that Jackson's music in the past was about police violence, war and injustice, the look was appropriate. His designer, Micheal Bush, said,""Michael made (the uniform) his own by pushing the envelope, rebelling against the establishment the uniform is supposed to represent with all those badges and making it rock 'n' roll". (Rolling Stones Magazine 2012).
In 2004 Justin Timberlake and Janet Jackson put on a show that caused quite a commotion. While singing "Rock Your Body", Justin accidentally ripped a part of Janet's  outfit revealing her breasts to the audience and to millions of viewers across the United States. Thus, bringing the popular phrase "wardrobe malfunction." CBS station received 500,000 indecency complaints and a $550,000 fine. The Supreme Court suspended the fine in 2012. 
For the final fashion statement we turn to the Queen. Beyonce released a music video, the Saturday before the Super Bowl, called "Formation". It was a visual exploration of black femininity and the aftermath of Hurricane Katrina in 2005 in New Orleans. When she took the stage on Sunday, she opened the show with an all black dancing troop with afros and black berets. She was referring to the Black Panther Party members fashion in the 60s. The dancers, later, also resumed an 'X' referring to Malcolm X.  Beyonce also dressed in a black and gold military style outfit referring to Micheal Jackson's outfit he wore in 1993. None of this was overlooked by viewers. Many praised her fashion choices and statements throughout the show but, many disagree. Rudy Giuliani said that it was "Outrageous" and that the show attacked police.
The Super Bowl has very interesting fashion statements and crazy halftime shows. We can all not wait till next year to see what is planned.
About the Writer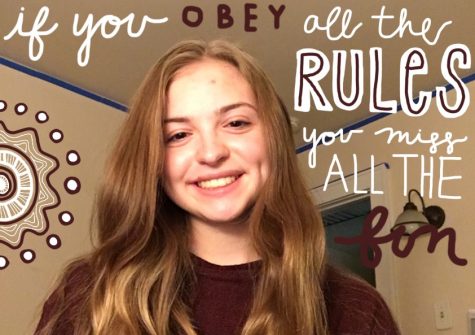 Naomi Presler, Reporter
Naomi Presler is a 16 year old junior at John Adams High School and a reporter for The Tower. She is full of energy and very excited to continue her contribution...