LaRiyah Petty
LaRiyah Petty, is an incredible, kind, and caring person here at Adams. She is a great person to talk to and is a good friend to everyone. She is a senior and participates in cheerleading for Adams. 
LaRiyah loves Adams because of the academics, the fun activities offered, and the support from teachers and students around her. Her favorite memory is when the basketball team won sectionals her freshman year. She cares about the people around her a lot and will miss seeing her friends everyday and cheering for Adams on the cheer squad. Her favorite subject here at Adams is English.
LaRiyah has been cheerleading for Adams ever since her freshman year. She is a base and loves that she gets to "control the stunt]" as a base. She started cheerleading her freshman year because she wanted to get involved in a school activity here at Adams. She loves that you can "gain friendships" and get a stunting experience from cheer. For new cheerleaders, she says, "Be patient and don't get frustrated because it is not an easy sport to learn." 
She plans on going to Indiana University in Bloomington. She is going there because the atmosphere is welcoming and is not far from home. She is very excited to start her journey as a college student at Indiana University in Bloomington however, she will miss everyone she has connected with over her four years at John Adams High School. She plans to major in sports marketing because "I want to pursue a career in the sports field may be working for a professional sports team one the day," she says. LaRiyah would like to market for any basketball teams in the warmer parts of the country like Los Angeles and the Chicago Bulls. LaRiyah is an inspiring person and will be missed!
About the Writer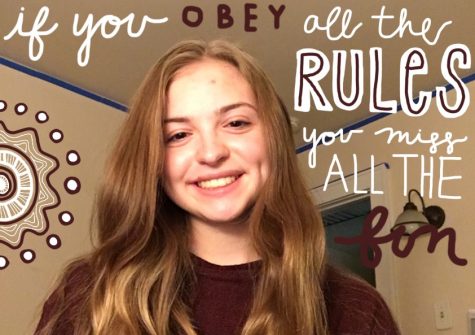 Naomi Presler, Reporter
Naomi Presler is a 16 year old junior at John Adams High School and a reporter for The Tower. She is full of energy and very excited to continue her contribution...