Taegan Zhane
Taegan Zhane is a senior at Adams and a well respected cheerleader. Taegan is a bright, funny, and a caring person. She is an amazing cheerleader and friend to anyone. 
Being a senior, she says, makes her look back and see what she has done and how she has grown. Her favorite thing about being a senior is "looking at the younger kids who are dedicated to the school" like she is and graduating, of course. Her favorite part about being at Adams is all the choices given to her and the opportunities, and her favorite subject is science. 
Teagan has been cheerleading ever since pre-school. She began cheerleading when she was in pre-school and continues to cheer today. She started cheerleading because she loves to flip and yell. She loves to cheer for Adams during basketball games because of the competitiveness of the teams and the uniform. Her favorite memory of high school is her first Adams football game. She loved the people she was around at that game and she got to cheer with her friend, Amerhia.  Many people consider cheer not a sport. When asked if cheer is a sport she says, "Cheer is definitely a sport, being able to stunt and do all the fun but pretty dangerous tricks takes a lot of work, strength, and patience. It is more than just pretty uniforms and entertainment," she says. Taegan says for those starting cheer for the first time "to put your heart into it and be prepared for trying new things." Taegan will miss cheering for Adams when she graduates. 
When Taegan graduates she plans to go to IUPUI to study Biology. It is the best medical school in Indiana and she plans to be a neurologist after graduating from IUPUI. To the class of 2021 she says "Keep your focus. It will be worth it in the end. You guys are so close." 
About the Writer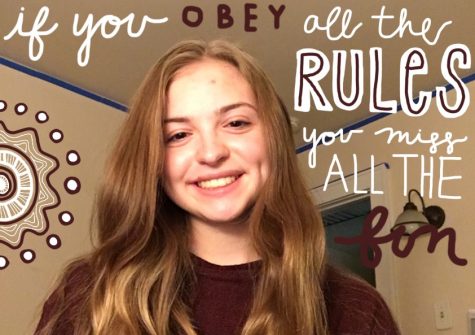 Naomi Presler, Reporter
Naomi Presler is a 16 year old junior at John Adams High School and a reporter for The Tower. She is full of energy and very excited to continue her contribution...