JAHS Science Olympiad Wins Second and Fourth at Whiting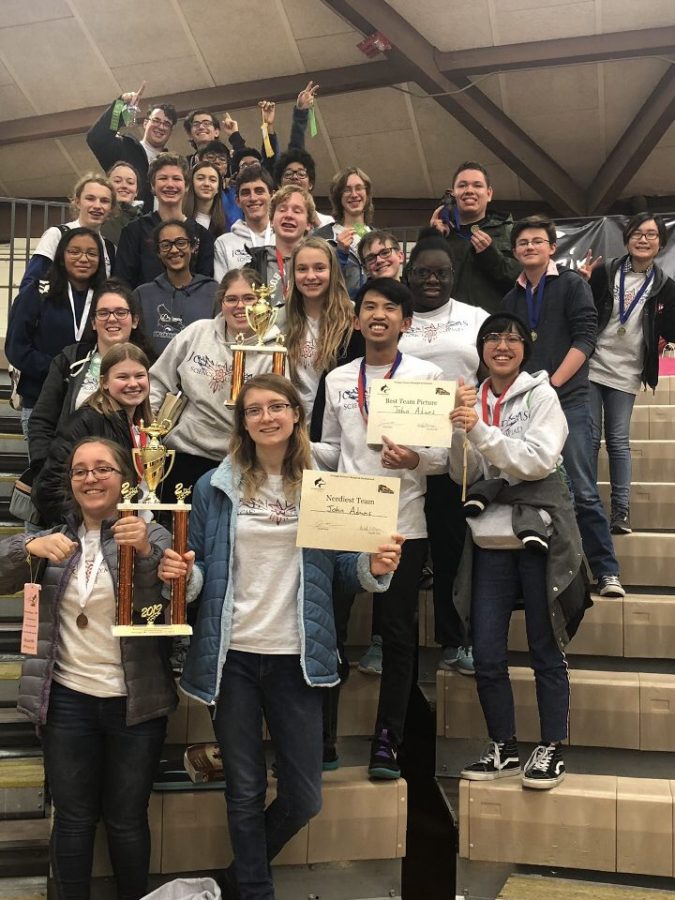 On December 14th, 2019, the John Adams' Science Olympiad team came to school at 6:15 AM to prepare for their invitational at Portage Northern in Michigan. Portage Northern is an hour and thirty minutes away from John Adams and holds almost 1,500 students. However, because Portage Northern is in Michigan, the competition was held by the Michigan Science Olympiad.
The team arrived at Portage Northern at around 8:30, which was thirty minutes before competition officially began. Furthermore, issues arose when the team numbers were switched. Despite that, they were able to sort things out beforehand and start the competition with John Adams' pride.
The competition was from 9:00 to 2:30. Unlike other competitions, this competition did not have any breaks. Many students who had events throughout the entirety of the day were growing weary and some of the coaches were grading tests for different events for the day. But, that did not stop them from pulling through and doing their best.
However, when the competition's over, it doesn't mean that they can go home right away. The team was waiting patiently and anxiously in the school gym to see the results and how they did. To pass the time, the team played games like Spaceteam, arm wrestling, and soccer with other teams. 
Suddenly, the scores were in and everyone was excited to hear how they did. Before they got into the meat and potatoes of the results, John Adams was awarded with the "Nerdiest Team" award and the "Best Team Photo" Award. Though it does not sound like much, they were appreciative of these awards and think of them as compliments.
At the end of the day, they were rewarded with not only fourth place for their Red team, but second place for their Blue team as well. Though it was their first time at Portage Northern to compete, they truly left their mark on Michigan. Manas Khadka, a senior in Science Olympiad, says "It was a signature of our growth and I feel as if we really left our imprint on schools outside of Indiana… I feel proud that we have made our name to all of these schools."
Mrs. Wrasse, one of the coaches of Science Olympiad had this to say, as well: "I thought it was a good experience for our team. I thought the event coordinators wanted to really help students improve in their events. I thought all of the teams were there for a purpose to try out their devices and how much they had learned in each event. Science Olympiad overall is a great way to explore science in many different areas. There's something for everyone, and I'm very proud of our team. We've worked hard and it showed. Everybody works as a team. You'll help each other, cheer each other on, and we get along like a family. It's uplifting for me to be around all of them. They make my day."
About the Writer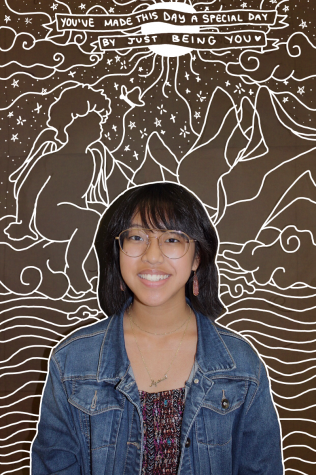 Loren Arzadon, Reporter
Loren Arzadon is a sophomore here at John Adams and this is her first year writing as a reporter for The Tower. 

Loren is hardworking and artistic,...