JAHS Science Olympiad Wins Third at Whiting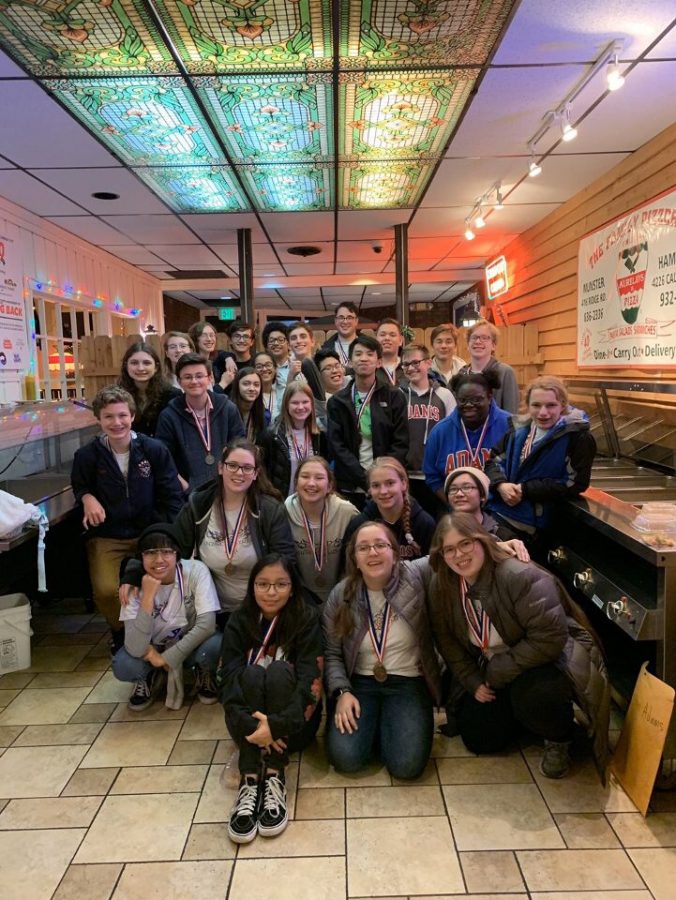 On Saturday, December 7th, 2019, John Adam's very own Science Olympiad team got to school at 6:15 AM. It was a cold and dark morning and many of them were tired and sleep deprived. Whiting, a city in Indiana, is an hour and a half away from South Bend and the team was headed to Whiting High School to compete. However, nothing could stop them from competing. 
Each competition is split up into blocks. That means that there are certain designated times where teams can compete for a specific event. Other events, like builds or impounds, are scheduled at the team's discretion. When the team arrived, they quickly unloaded and got ready to go immediately before the real thing.
Adam's Science Olympiad team wasn't the only team to compete that day, too. The total amount of teams that competed, including separate teams in their highschool, were twenty-four. There were students from Bloomington, Carmel, Lake Central, and more. But, Adams wasn't intimidated.
The five hour competition was not unfamiliar to the team, but many of the events were. Events like Gravity Vehicle, Machines, and Ping Pong Parachute were new to Science Olympiad. But despite that, they were able to come through, learn from experience, and advance themselves. Gravity, Machines, and Ping Pong are all build events. That means they had to build something related to the topic. In this case, Gravity Vehicle was to build a vehicle that depended on Gravity, Machines was to create a machine that could find a ratio of two weights, and Ping Ping Parachute was to make a pressurized bottle that will pop a ping pong into the air, along with a parachute. It's really all in the name.
But there are events that they have had before, too. Some of them are Experimental Design, Designer Genes, WIDI, and Code Busters. Experimental Design is an event where a group of three is supposed to create an experiment related to a topic given to them at competition. Designer Genes is an event where they focus and are tested on Genealogy. As for WIDI, or Write It, Do It, it's an event where someone is given a build and has to write steps for someone to recreate it. Last, but not least, Code Busters is an event were a group of three have to decode messages.
There are many more events than just the ones listed, and many more things that the students do alongside Science Olympiad. However, they dedicate their time to learning and competing. No matter the drawbacks, they're able to pick themselves up, move on, and become better than before. Also, this competition marked the first of the season, and many of the freshmen and new people were able to experience the best part of the extracurricular.
At the end of the competition, John Adams placed both third and sixth, which was better than the results last year, fifth and eighth. Furthermore, they were able to not only able to win one or two medals, but over twenty medals in different events. Although there were many errors with the grading of some events, they pride themselves with being able to learn from this competition and push themselves to improve. 
The next competition for Science Olympiad was on Saturday, December 14, at Portage High School, Michigan. Although they were able to place high at Whiting, they won't let that get to them and will practice more, and learn more. The grind never really does stop for Adam's Science Olympiad team and they have grown as a club, as a team, as a whole, and as a family. 
About the Writer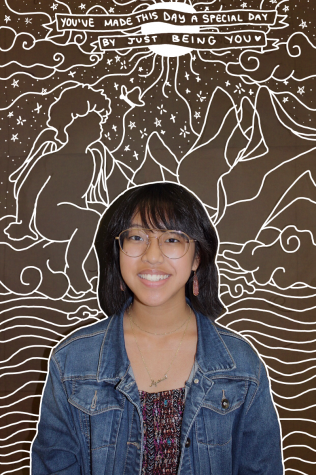 Loren Arzadon, Reporter
Loren Arzadon is a sophomore here at John Adams and this is her first year writing as a reporter for The Tower. 

Loren is hardworking and artistic,...