10 Shows Every New Theatre Kid Should Know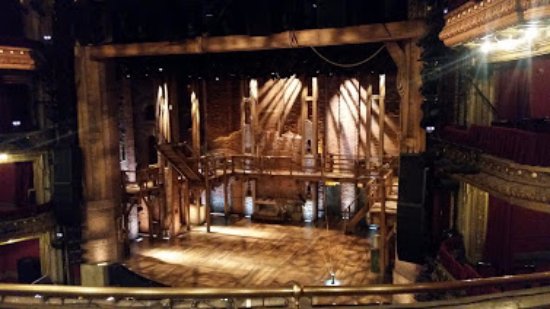 Hanging with theatre kids can be a Stressful experience. Between all of the confusing terms and obscure references, sometimes it sounds like a completely new language. To alleviate some of the pressures, I have compiled a list of influential staple musicals that every theatre kid should listen to. 
Disclaimer: You can still be theatre kid even if you don't know a lot of musicals. You can still be a theatre kid if you haven't done a lot of shows. People who tell you that "you aren't a real theatre kid if you haven't…." aren't real theatre kids. 
The Classics
Les Miserables
You may already know this one from class. If so, great. That's all you NEED to know about this show, Because it's very long. Y'all know the story. France in 1885, things are bad for the poor, there's a revolution, it doesn't go so well, chaos ensues. 
Why listen: The show is a common one to see produced. And even though I personally don't like it, it's objectively important in theater culture. It's one of those that people just assume you know. But maybe just watch the movie… 
Oklahoma!
Another common one to see produced, Oklahoma! was written and composed by the famous duo Rodgers and Hammerstein. (the same people who did South pacific, carousel, and the Sound of Music). The show tells the story of a farm girl trying to find her true love, while attempting to avoid the dangers of a toxic relationship. 
Why listen: Oklahoma! May be a bit outdated in the way that it portrays women, it's still definitely a relevant example of the pressure put on women to keep themselves safe from dangerous shutters while still maintaining a kind disposition.It also displays how easy it can be to find yourself in an abusive relationship, willingly or unwillingly. 
Showboat
Another show from Hammerstein II (but not Rodgers this time). The show was written in the 20s to reflect the racial segregation of the late 1880's. As the show got revived it naturally evolved to reflect the times it was being produced in, while always staying true to its original theme. 
Why listen: The show was definitely one of the first real musicals. Showboat quickly pulled theater into new territory by so openly discussing issues of race and the struggle to live as who you are. The writers didn't just write a story about a single person's struggle, it addressed an entire community of real people who had a real problem. Showboat made it possible for theater to become what it is today.
Jesus Christ Superstar
Honestly ANY Andrew Lloid Webber show is a staple (Phantom of the Opera, Joseph  and the Amazing Technicolor Dreamcoat, Cats, ect. He has one 7 Tony awards, one Emmy, and 4 Grammys. In short, he is one Oscar away from an EGOT.
Why Listen: I chose Jesus because this is one of the first real rock operas. And while it is based in religion, the show quickly evolves into much more. Weber doesn't shy away from writing difficult rolls. The part of Judas (the main narrator) requires a strong male singer with an extraordinarily high voice. If you ever get a chance to see it, you should take it. 
Into The Woods 
Similarly to Andrew Lloid Webber, Sondhim musicals are just as influential. (West Side Story, Sundays in the Park with George, Gypsy, Company ect.) Arguably he is far MORE influential, seeing as he has literal Broadway theaters named after him (and he is still alive) Into the woods is the simple story we all know. Jack and the beanstalk meets Cinderella meets little red riding hood meets Rapunzel meets a poor baker and his wife. See? simple. 
Why listen: it's hard to explain WHY you should listen to this one, other than simply saying "because you should". It's one of those musicals that comes up all the time and it's going to save you a lot of confusion if you just suck it up and listen to it. 
The Modern
Hadestown 
This one's for our mythology lovers out there. Or our jazz lovers. Or anybody else 
 because you will all love this one. Hadiestown is a jazzy, post apocalyptic, great  depression era musical about the aging relationship between Hades and Persephone closely mirrored by their younger foils, Orphius and Eurydice. 
Why listen: The musical has been making big waves in the theater community. We have found ourselves in the midst of a new renaissance era. Hadestown is leading the charge alongside the likes of Hamilton, Dear Even Hanson, The Prom, (NOT Be More Chill), and even Beetlejuice.  Shows like this are introducing kids like us to the wonderful world of theater, which is exactly what we need after the huge decline box offices had been seeing earlier this decade. 
RENT
Another show I don't LOVE (a bit of an unpopular opinion) however it did come during the AIDS crisis. Similar to Showboat, RENT tells the story of a community in need. It paved the way for a new generation of theater, talking about issues a lot of people tried to ignore while helping those hurt by the epidemic to heal.
Why listen: RENT is at least a little bit responsible for bringing the AIDS crisis into mainstream media, as well as being a lowkey bop. It is a widely debated show in its effectiveness, so it's definitely worth a listen. 
Book of Mormon 
This one may sound a bit funny if you have never heard of it, but that's just what it is.  Funny. The show follows a pair of young adult Mormons embarking on their mission to preach the word of the lord to a small, hostile village in Uganda. 
Why Listen: Coming from the writers of south park and avenue Q, the show ultimately preaches love and acceptance. It's an easy show to listen to when you are bored and it isn't super long so you can knock it out in an hour or so. Also it's genuinely funny. Besides, people are gonna sing Hello anytime they hear a doorbell regardless, so you might as well know how to sing it with them.
Hamilton
Not to shame anyone, but if you haven't listened to Hamilton, what rock are you living under? The Lin Manuel masterpiece set the record for most Tony nominations with 16 spanning 13 categories. 
Why Listen: Hamilton is a great introductory musical. Theater kids like to bash show like this, but it's hard to deny the effect it had on Broadway. It introduced a new generation of theater lovers to the world of the arts. It may not be everyone's favorite musical, but it is, objectively, kind of a bop. Bones points to help you study for APUSH. 
Next To Normal 
If you thought RENT was rough, may I introduce you to this gem. Next to Normal is a heart wrenching rock musical about a young woman whose mother is struggling with mental illness and trauma. 
Why listen: Next to Normal is a powerful portrayal of how trauma can damage a family. This is NOT an easy show to listen to, however the payoff is DEFINITELY worth it. Out of the 11 Tony nominations, the Broadway production received the best score, best orchestration, and best leading actress, as well as the Pulitzer Prize for Drama in 2010. The musical pushed the bounds of modern theater and shined a light on a difficult topic in a way that keeps your attention until the last note.  
Bonus tip: When listening to a musical for the first time, I find it best to pull up the synopsis on Wikipedia and read up to the songs, then listen to the songs. The plot isn't always fully conveyed through song  and sometimes it's hard to understand without staging. The synopsis will help you keep up.
About the Writer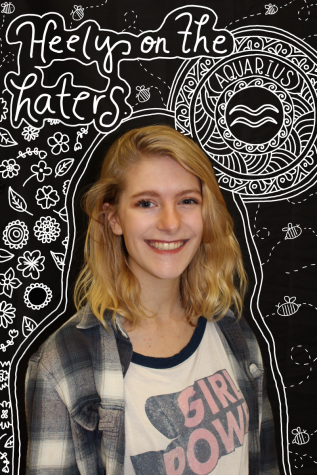 Mimi Panzica, Reporter
Mimi Panzica is a current senior at John Adams High School and is in her first year at The Tower. Born and raised in South Bend, Mimi has taken an interest...