Ameriha Renfro
Ameriha Renfroe is a senior at John Adams High School. She is a very inspiring person and a wonderful cheerleader. She is a captain for the Adams cheer team and has done gymnastics ever since she was little. Ameriha started cheerleading 4 years ago in her freshman year. When asked why she stated, "Gymnastics was individual but I wanted to be on a team ̈. Ameriha loved the idea of keeping up gymnastics so she found another sport that seemed to fulfill that need, cheer leading. 
She did try another sport at one point. She tried volleyball but said it was not meant for her. "There was not enough flipping, I guess.¨ she said with a smile. She did not find it as fun because she wanted to keep doing gymnastics and have a team for that reason. 
She tried cheer in her freshman year at Adams and grew to love it. She has been on the team ever since. When she became a senior, Ameriha became cheer captain. When asked what being cheer captain is like, she said " It is a lot of leadership and keeping up a positive attitude.¨ Ameriha says that being cheer captain really taught her "How to be a leader and work with others and keep up a positive attitude." 
After high school, Ameriha plans to go to IUPUI but "It is not set in stone." She plans to become a  family physician because she wants to help others. She plans to study biomedical engineering to help her on the path of being a family physician. 
When asked to give advice to the people joining cheer and Adams and in general she said, "Be open minded and positive. Do your best, even if it is hard and frustrating do your best. Be a team player." 
About the Writer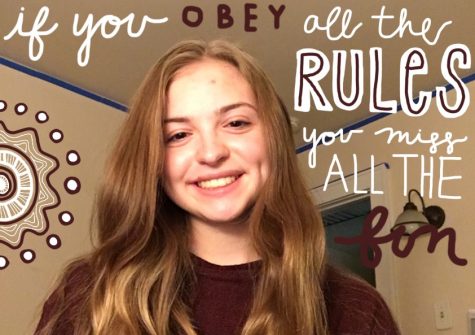 Naomi Presler, Reporter
Naomi Presler is a 16 year old junior at John Adams High School and a reporter for The Tower. She is full of energy and very excited to continue her contribution...