Homecoming Game Wrap-up: Adams versus New Prairie
Hang on for a minute...we're trying to find some more stories you might like.
Following the thunderstorms that delayed the Homecoming match-up against New Prairie (No. 1 in 4A Division), the John Adams Eagles faced the Cougars on Saturday September 28th. The Eagles were led by seniors Iraken Armstead and Chase Trzaskowski as well as Juniors Brayden Saxton and Sidney Jefferies. In the first quarter the game remained fairly close with a score of Adams 7, New Prairie 14. However, due to penalties from Adams' offensive side of the ball, scoring opportunities became scarce. New Prairie led by seniors Chase Ketterer, Chris Mayes, and Wyatt Kmiecik ran for an average of 10.2 yards per carry but their passing game was not very present until the second half. Later, Adams answered with a touchdown of their own with a pass to Jefferies in the end-zone. That brought the score to 14-35. However, New Prairie soon pulled away with the game as they increased the final to 55-14 by the conclusion. New Prairie advanced to 6-0 on the season and they play the Penn Kingsmen this week. Catch the Adams Eagles in the National Guard Military Appreciation game of the week against Elkhart Central at School Field this Friday (October 6th) at 7 pm. Go Eagles!
About the Writer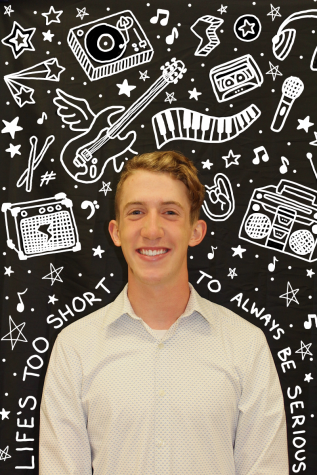 Ryan Downey, Managing Editor
Ryan Downey has done much in his time at Adams. Currently, the senior is a part of the John Adams football team, wrestling, orchestra, mock trial, National...