Avengers: Endgame
The Perfect Finale to the Infinity Saga
Hang on for a minute...we're trying to find some more stories you might like.
Even with a bias towards DC overall (mostly towards the comic books), I was excited out of my mind to watch Marvel Studios' "Avengers: Endgame". This film is 11 years in the making and I can preface that it delivers on all fronts – "Avengers: Endgame" is the apex example of what a perfectly balanced, team-based superhero film should be. Starting with "Iron Man", which debuted all the way back in 2008, the Marvel Cinematic Universe has been building to this moment for years and completes it, successfully so. Directed by Joseph and Anthony Russo, "Avengers: Endgame" is sure to leave a lasting and satisfying impression on the comic book genre of the film landscape.
The film follows the jaw-dropping cliffhanger left at the end of 2018's "Avengers: Infinity War" as the remaining heroes embark on a journey to defeat Thanos. Tony Stark (Robert Downey Jr.) is stranded in space with Nebula (Karen Gillan) as the Avengers on Earth struggle to regain themselves. The movie starts off slow, but with good reason, allowing for growth in characters who previously seemed lacking in character development. As the film progresses, it picks up the pace, leading to a non-stop adventure. It adheres and adds new content to the deeply established universe.
Among the star-studded cast, Robert Downey Jr. leads with quite possibly the best portrayal of his character, followed by Chris Evans, who embodies the purity of Captain America. These two specifically make the movie worth the price of admission. Even with the three hour runtime, the Russo brothers manage to make the movie worth the lengthy endeavor.
The score has been a lacking component in most Marvel films, typically leading with a mediocre and easily forgettable themes. However, "Avengers: Endgame" accomplishes the opposite, the score perfectly compliments the film, amplifying the emotional impact of the story. The visual effects are outstanding, making the blend between live action and CG seamless. Overall, "Avengers: Endgame" is a satisfying conclusion that manages to balance every aspect of the MCU within a plot of epic proportions. I give "Avengers: Endgame" a 10/10. Do you agree with my review? Comment below and let me know what you think.
About the Writer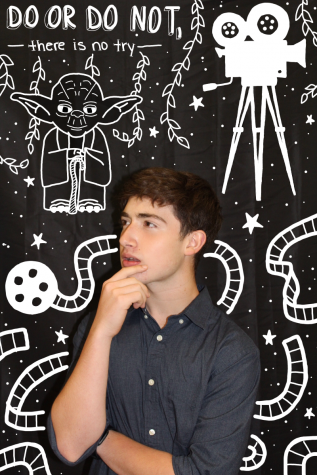 Samuel Villagra-Stanton, Movie Critic
Samuel Villagra-Stanton can never be president because he was born in Linares, Chile.  Sam has a lot of interests, such as film, Star Wars, and drawing....