Dope or Nope?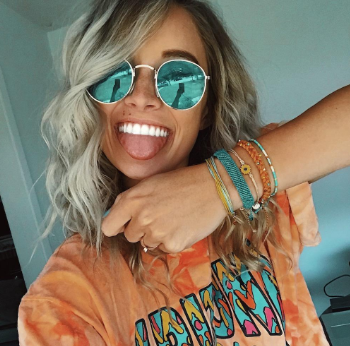 If you spend a day at John Adams High School, chances are you'll see at least one wrist adorned with a summer camp-esque bracelet complete with its iconic gold charm. In the past few years, Pura Vida Bracelets has taken the teenage world by storm. Ads for their jewelry are plastered on every social media platform, making it hard to ignore Pura Vida's undeniable trendiness and cool-girl appeal. After months of pretending to be unaffected by seeing beautiful girls with tan skin and beach waves living their absolute best lives while repping the brand, I gave in and I bought my very own "style pack."
So what exactly makes the brand so attractive? Again, Pura Vida focuses on presenting their products as accessories for the girls that we all, even if it's deep inside, want to be: effortlessly beautiful, unique, fun, and most of all, someone who takes spontaneous road trips to the beach in a Jeep Wrangler driven by their hot guy friend named, like, Alex or Josh or something. As if this highly effective marking strategy wasn't enough, Pura Vida also makes the customer feel good about spending money on their products by donating the proceeds to a good cause. The company has been partnered with nearly 200 charities, and  proceeds from certain bracelets and other items are donated to different these charitable organizations. In fact, they have donated almost one million dollars to their partnering associations. Even if one chooses not to purchase an item benefiting a charity, "each purchase helps provide full-time jobs for artisans worldwide" is printed on all packaging. Although, the concept was exciting to me, the quality and value of the product is what makes or breaks its overall review.
I decided to purchase the Dreaming Out Loud "style pack" (a set of cohesive bracelets sold to be worn as one look) that had been heavily advertised to me on both Snapchat and Instagram. Although I finessed my way into paying half-price, this pack usually retails for about forty-five dollars without shipping and handling fees. Initially, I was shocked by how much I was paying for items that were cute, but honestly looked like something the girl I babysit could would make me as a friendship bracelet. However after learning that each bracelet is handmade, and then later experiencing the quality of the product, the price became more reasonable in my mind. A few days after placing my order, I received the beautiful teal packaging in the mail and eagerly ripped open the packaging to find my style pack in all its glory. I was surprised, after putting on the bracelets, at the almost waxy feel of each item, which, after some research, I discovered was a waterproof coating. As I was planning to wear these all summer long, a waterproof design eliminated any worry of damage from the endless hours I was hoping to spend at beaches and pools. Overall, the quality of the bracelets exceeding my expectations greatly. As for style, the bracelets are super cute and everything was true to the pictures I had seen on the website. The only criticism I had was that the bracelets can be a little overwhelming to wear all at once, which is how they were advertised to be worn on the website and in advertisements. However this could be easily avoided by purchasing individual bracelets instead of a style pack, or not having baby arms like me. Additionally, just as a bonus, the order came with a pack of adorable stickers that just furthered my happiness with this purchase.
In conclusion, Pura Vida Bracelets is a legit company that I would highly recommend to anyone who has a little extra money to spend on truly beautiful, handmade summer accessories that will last through many adventures.    
About the Writer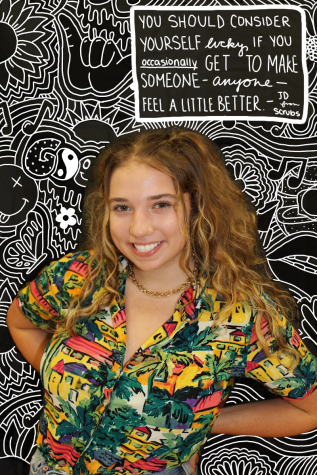 Ellie Graff, Reporter
Ellie Graff is a senior, now in her 2nd year of being a part of the newspaper. She writes articles on fashion along with other pieces on life in South...