"Horrified But Not Surprised": EL Teachers Respond to Discrimination, Rhetoric on Immigration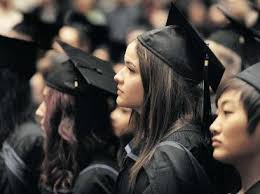 Racial slurs, language difficulties, intense testing: All faced by Adams students. When we think about Adams, these aren't the images that usually immediately come to mind; instead we think of the rigorous IB program, the successful clubs and teams, or the social interactions. However, for the students in the English Learners program [EL], their time is often fraught with discrimination or racism, including academic and linguistic changes. The students participating in the EL program come from a multiplicity of backgrounds: some have moved to the United States just days ago from countries all of the world, some have lived here for several years.
Courtney Miller teaches Social Studies and History to the students in the EL program, and sees the issues faced by the students firsthand from a teachers' perspective. "I was horrified but not surprised," she said, referring to the discriminatory treatment of some students both in the EL program and in general from different countries. "I remember a few years ago with the election and everything, I was surprised; a change was taking place within the political conversation. I had a senior boy who said he wasn't. I think that was the point when I began to realize how much of a bubble I was in because I've been with these kids for years, I only teach EL, and you hear some of this conversation outside and you hope it's not happening here, but the kids see it firsthand."
Since the 2016 election, the rhetoric and actions towards immigrants has been increasingly strong and unforgiving. President Donald Trump has called for a wall at the Mexican Border to stem illegal immigration and frequently refers to immigrants as "rapists" or "criminals", statements his base has supported and continued. This hardlining rhetoric impacts the Adams community tangibly, as Miller describes. "The kids are way more interested and knowledgeable about government, about current events. It was more fun to teach government this year because we could use examples from the news and the kids knew what was happening in the news," Miller described what she saw to be a positive change since the last presidential election. But this election was hard-hitting for many of the students in her class, leading to difficult questions and difficult experiences. Students feared the well-being of family members and the possibility of deportation. They asked tough questions: Why is it bad to be an immigrant? "Things are more tense since the election, things are more raw."
The school corporation is not required by law to disclose any information about the immigration status of any students, and is instead bound with the Compulsory Education Law, which permits any student to attend the school, without facing questions of their citizenship. Despite this law, however, with the developing anti-immigrant political climate the question was asked, Miller said, as an employee asked why the immigration status is not immediately disclosed to the administration when a student arrives. "To me that was very hurtful. Sometimes I think it's out of ignorance, but we just said 'No, we have a compulsory education policy, if a kid shows up we teach, so anyone who comes in is welcome to come to our school and we can't ask those questions'," Miller commented. In the past, however, Miller has helped students apply for both their U.S. Citizenship and for the Deferred Action for Childhood Arrivals [DACA] program. These applications were worrying to her at times, as they required all information to be disclosed about the current situation and documentation of the applicant. "Where is this information going, what's going to happen to these kids?" She asked herself. "They're putting everything out there and they're handing it to someone, what if the political climate changes? And then it did."
Michelle Beatty, the Department head of the EL program, teaches two more advanced EL English classes as well as a beginners English class, the latter of which is comprised of students who have been in the U.S. between about a week and a year. Beatty does her best to make her classroom a safe space for the students to learn English, however she cannot control what occurs outside of her class. Similar to Miller, she mentioned the racial discrimination that many students face as immigrants, including the use of the word "Donald Trump" with strong racist connotations: "['Donald Trump'] was an emotional term just because they perceived that our current president doesn't want them there," Beatty commented. According to her, students had also been told to "go back to Mexico" or that "we should build a wall."
One of her primary goals with the students in the current political climate is to alter the connotation of the word "immigrant," which many students belief is synonymous to other derogatory insults or slurs. "I spend time explaining that the word 'immigrant' is not a negative term," she commented. "So then we talk about how my great-grandparents were immigrants, and we try to delineate that and what undocumented means, which sadly has become a real negative thing in their lives." This is a significant shift from when Beatty began her teaching career twenty years ago, when students did not constantly equate the term 'immigrant' with a negative meaning. "Many students have internalized the notion that being an immigrant is bad," she said, which she thinks could be related to her perception of the merging of undocumented and documented immigration in the minds of many, which leads to the overall negative stereotype and connotation of an 'immigrant.'
Beatty and Miller, along with the other members of the EL staff, have been working tirelessly with these many students; they've been constant educators and have helped with their futures, either further documentation, work, or higher education. But despite their persistent support, difficulties remain: "It always makes you curious to wonder, what's going to happen to these kids? Because they're part of our community."
About the Contributor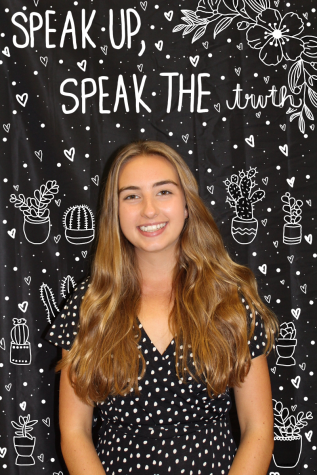 Claire Stowe, Editor-in-Chief
Claire Stowe, an Adams senior, is Editor-in-Chief of The Tower, her second year with the position. She has covered a variety of topics as a reporter, including...