Monica Dang
Monica Dang, one the many amazing seniors that attends Adams High School, is a member of student government, NHS, the IB program, JAVA, and Spanish Club. With these roles Monica has undeniably made a significant impact on the Adams community during her time in attendance.
Monica wanted to come to Adams ever since her older sister, Alyssa Dang, started attending. "My past family members went to Adams," Monica said, "and I thought the IB program could challenge me academically." Monica has enjoyed her time at Adams mostly because of diversity among the students. "As a minority, most of my experiences with school have only included 5 or 6 people, at most, that were also Asian. The diversity at Adams is nice because it allows me to see more people of minorities." Monica also loves the school spirit that the students at Adams have, another reason that she has enjoyed going here.
Monica is also a part of many different activities here at school. She is the vice president of the senior class student government, a former National Honor Society officer, a member of Spanish Club, and a member of the John Adams Volunteer Association (JAVA). Each of this clubs had major achievements while Monica was apart of them. In student government, she enjoyed decorating the hallways each year in preparation for homecoming, planning MORP during junior year, and planning this years Prom, which is still in the works. In National Honor Society [NHS], Monica helped in organizing Night of the Arts last May, which raised funds for the St. Joseph County Humane Society and even included an adoption event for some of the dogs. She also helped organize the annual holiday party held in December for the students of the Boys and Girls Club. Monica said that in NHS "the officers created a close bond that I really appreciated." It also showed her that she was "capable of taking leadership roles."
One of Monica's favorite overall high school memories was decorating the hallways each year before homecoming. Decorating the hallways is a great way for each class to demonstrate school spirit and hype everyone up for the homecoming game. "Once it's all done, you could just see all of the months of hard work that we put in. It had finally come together and it was so gratifying."
After this year, Monica plans to attend either Loyola University in Chicago or Indiana University Bloomington. She wants to major in Spanish. "I personally have a love for learning languages," Monica stated. Out of the languages I know, I have had the most formal training in Spanish and I want to expand my knowledge in college."
Monica advises younger students to not "stress out over the little things. In the end, you will just forget about all the time you spent stressing and it will benefit you more to focus on yourself."
About the Writer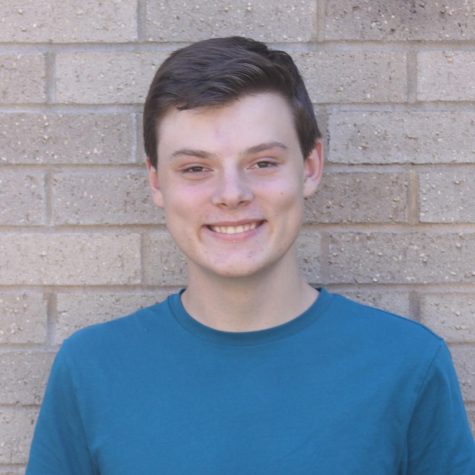 Joey Shrader, Reporter
Joey Shrader is seventeen years old and a senior at Adams. This is his first year as a reporter for The Tower. He is very excited to be a part of The Tower...