Henry Wroblewski
Fashion Icon of the Month
Throughout American history, expectations for men's fashion have been extremely low, especially in comparison to women. In past years, for teenage boys, any deviation from the tiresome t-shirt-and-jeans look warranted strange looks and isolation from their peers. However, in 2019, uniformity is so last-season. This generation embraces individuality more than any other, and self-expression is encouraged. Today, the male population at Adams can be seen sporting fanny packs, vintage clothing, and even painted nails. Normal is boring to these individuals, and cultivating their own style and image is an important part of their lives. These style icons bring creativity and individuality to Adams, making every day a source of inspiration for those around them.       
For February's edition of "Fashion Icon of the Month", I sat down with Henry Wroblewski, a junior and symbol of style at John Adams High School, and asked him some pressing questions about his vision and style, and even solicited fashion wisdom for our readers.
How would you describe your style?
I would say that my style is more laid back with the color black being predominant in the outfit. Yet I tend to bounce around to many different style types. From one day wearing a classier look to what I do more regularly which is an "edgier" look.
Why is what you wear important to you?
What I wear is important to me because it has become a sort of identifying mark for me and reflects my personality and who I am.
Who and where do you get your inspiration from?
I would say that I get much of inspiration from looking around the internet and trying to gauge which way trends are going and do it before it becomes popular. One specific person that I really look up to and get inspiration from what I wear would be David Bowie, interestingly enough for the soul purpose of his boldness and his ability to wear something out of the ordinary and catch people's attentions for all the right reasons.
Where do you buy most of your clothes?
I would say that I get much of my clothing from walking around different larger cities and going in and out of clothing stores that catch my attention and buying whatever I think is an interesting piece.
What would you tell someone asking for fashion advice?
My first thought would be to tell that person that clothing is art and art is for the purpose of making you happy. Wear what you think fits your personality and how you wish to be perceived because clothing has that power. But at the end of the day, if you don't have any idea what to wear, I would say stick with neutral colors and layering your clothing.
About the Contributors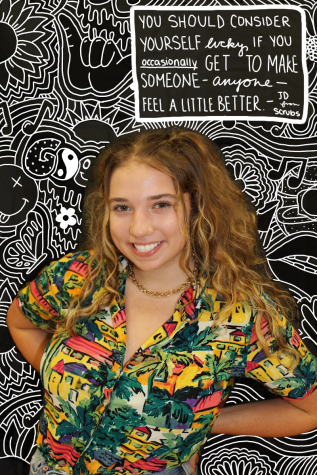 Ellie Graff, Reporter
Ellie Graff is a senior, now in her 2nd year of being a part of the newspaper. She writes articles on fashion along with other pieces on life in South...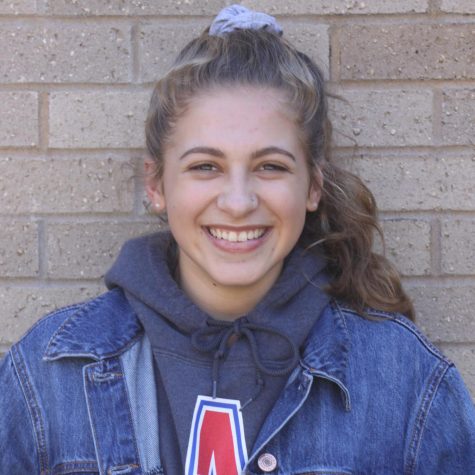 Anna Fuller, Photographer / Reporter
Anna Fuller, one of the many Annas here at Adams, is a Junior this year, and is acting as a photographer and staff writer for The Tower. Her Adams experience...