Lindsay Gizzi Goes to Diving State
One John Adams High School sophomore has been making quite a big splash this season with her accomplishments as a diver for the Adams swim team. Lindsay Gizzi competed in the South Bend Washington Winter Invitational, ending with first place in the month of December. In January, Gizzi earned first place in the Mishawaka Dive Invite. Finally, Gizzi placed 10th at the Indiana High School Athletic Association (IHSAA) State Finals in the One Meter Diving category. She scored a total of 425.15 points, only 17 away from finishing top 5. Gizzi has also broken New Prairie's school record, as well as Adams's school record for diving.
Gizzi first began diving at the age of 11 years. She first began diving when she quit gymnastics and her parents recommended diving. When asked how much time she spends practicing, Gizzi responded that  "during school season about 18 hours a week and during off-season about 6 hours a week." Gizzi plans on diving in college. She plans "to dive at a D1 school and become a potential therapist."
The well-decorated diver also "[doesn't] care about winning. "I try not to talk about my success because I hate attention and I hate talking about myself."
Gizzi is incredibly busy and misses many social outings with her friends; however, she just thinks that "I am doing something that I love and I'd rather be doing this than that." Gizzi simply loves "being able to do what [she] likes." Gizzi is also involved in golf, as well as being part of the honor roll.
Watch out for Lindsay's next competition coming up in April!
About the Writer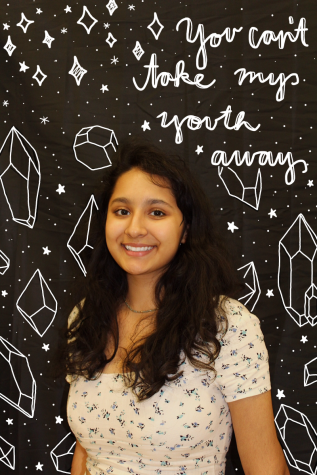 Vanshika Dixit, Reporter
Vanshika Dixit is a junior in the full IB program and is in her 2nd year with the Tower team. Originally born in New Delhi, she moved to the United States...