Students Travel to Chicago for Model UN
Hang on for a minute...we're trying to find some more stories you might like.
Model UN is one of the numerous academically competitive clubs here at Adams High School. Every year, participants choose a committee and country to represent at the Model United Nations of the University of Chicago, commonly referred to as MUNUC. Heath Weaver, a teacher and the Model UN advisor at Adams, a few other chaperones, and around fifty students embarked on a four day journey to Chicago this past MUNUC, leaving on February 7th and returning on the 10th.
Duncan Thompson and Forest Wallace, two sophomore Model UN members, returned to Chicago for their second MUNUC, and gave an inside perspective into the convention itself. Thompson initially became interested in Model UN because he "wanted to get experience in the field of political science." Wallace agreed, and added that as someone interested in majoring in political science, the convention "proved to be a good experience for him." In terms of the actual sessions, essentially the work portion of the convention, Thompson described the experience as "extremely informative" and said he "made a lot of new friends." Wallace echoed these sentiments, and stated "Everyone there was really nice and we all participated in rigorous debate."
As for the overall trip, both students enjoyed the opportunity to enjoy themselves while still benefiting from an intellectually stimulating experience. According to Thompson, MUNUC was a "great bonding experience," and he was excited to "hang out with people from Adams." Wallace additionally commented, "There were lots of fun activities to do in Chicago" and he was grateful for the opportunity to "make new friends from other places." Both agreed that their favorite parts of the weekend were making new friends and exploring the city.
When asked why people should join Model UN, Thompson and Wallace expressed how Model UN helps students broaden their horizons, improve their public speaking skills, make new friends, improve their college applications.
About the Writer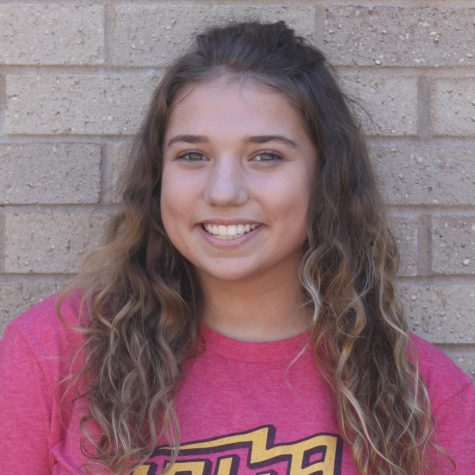 Ellie Graff, News Editor
Ellie Graff is a junior at John Adams High School. She has lived in South Bend, Indiana for fifteen years, but she loves telling people she is "from"...