Spider-Man: Into the Spider-Verse Soundtrack Review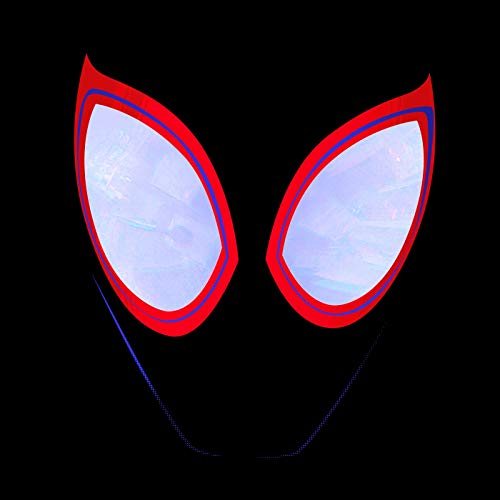 Although technically a 2018 release, the music in the new Spider-Man movie, Spider-Man: Into the Spider-Verse, has been the main thing I've been listening to this new year. Sam Stanton already did a movie review of it that I highly recommend but I'm going to focus on the musical side of this movie.This soundtrack is fantastic for two reasons, the large diversity of sounds and styles throughout and the fact that is very unique. The uniqueness is more important if you have actually seen the movie because the songs will trigger a very specific memory but it is a good thing even if you haven't seen it.
The song composition is actually very impressive for something that is meant to be used in a film. Most songs have a very specific scene that its made in mind for or combines specific aspects of the movie within the movie but also is just a fantastic song that could be listened to at any time. The greatest example of this is from a song called "Familia," recorded by Nicki Manaj, Anuel Aa, and Bantu. If you couldn't tell from the title this song is heavily influenced by latin/hispanic music with its style and sound. Although on the surface it seem that this would be a strange fit for an album that has mostly rap/hip-hop roots, it works strangely well. However, the meaning of this song is only intensified when you realize that Miles, the main character, is a mixed african american and mexican. This song is is in many ways a a mixing of classic hispanic themes on more contemporary, new hip-hop these days which acts as a poetic homage to Miles's heritage. Some other key songs that stick out in my mind are the two ending tracks "Elevate" and "Home." "Elevate" is by DJ Khalil with features by Denzel Curry, YBN Cordae, Swavay, and Trevor Rich. This song is a good example of a lot artists coming together to make something that Is truly remarkable and it stood out to me as soon as it played. This shows how much talent they brought into making this sound track, the verse by Curry was especially memorable for me. I honestly don't know how to put how much I love this song into words so I think you should just go and listen to it if you like rap. "Home" is sort of opposite to "Elevate." It's by Vince Staples and only has one feature, Riche Kohan. This song is a lot laid back compared to "Elevate" but is good in a different way. This song is more contemplative and has a nice message to it. The driving beat and the almost faded guitar in the back is a really interesting touch that I haven't really heard before.
Realistically I could go on and on about this album that is only 40 minutes but is fantastic all the way through but honestly it might be better for you to just go out and listen to it by yourself. Other than the songs already highlighted I would definitely watch out for songs such as "Memories," "Save the Day," and "Invincible." The only song that I am honestly hesitant to endorse is "Start a Riot" because it has a sort of a more heavy, industrial sound to it that is kind of different. That being said, it has a place in the movie and If you like that genre you will most likely enjoy this song. Anyway, I would definitely say go check this album out and look at Sam's review on the website too and then go see the movie because it is truly fantastic.
View Comments (1)
Your donation will support the student journalists of The Tower and John Adams High School. Your contribution will allow us to purchase equipment and cover our annual website hosting costs.
About the Contributor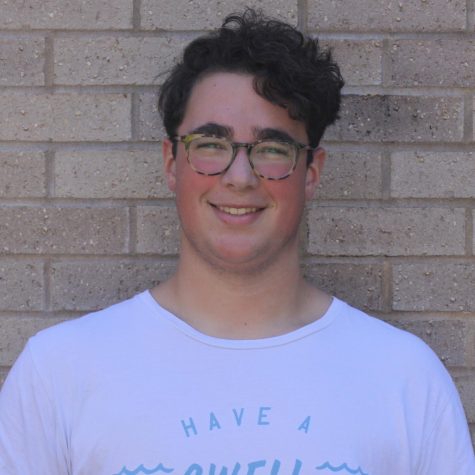 Matthew Carbonaro, Media Editor
Matthew Carbonaro is a junior at John Adams High School involved in many activities inside of school. Be it in marching band, Science Olympiad, or being...