President Pete?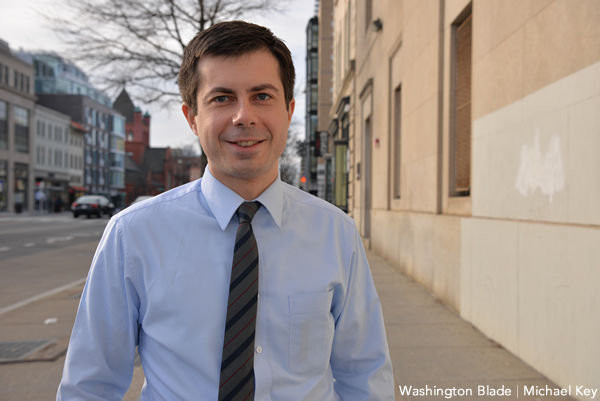 Hang on for a minute...we're trying to find some more stories you might like.
Pete Buttigieg, the mayor of South Bend, declared that he would launch a presidential exploratory committee January 23rd. If he won he would be the first openly gay candidate nominated by the Democratic Party, and the youngest. Buttigieg is a Harvard graduate, a Rhodes Scholar, a veteran of the War in Afghanistan, and the son of Maltese immigrants.  Buttigieg faces several hurdles though. Buttigieg is not a well known name outside of South Bend. Lesser known candidates do have a reputation for being wildly successful in the Democratic party however, as Obama and Sanders went from being obscure senators to being some of the most popular Democratic politicians in the United States. People are unsure if Buttigieg, an openly gay candidate, has a chance in the United States when a small but significant portion of the population is still homophobic. Another hurdle people are concerned about is inexperience. Buttigieg's only experience is as mayor of South Bend, a medium sized city, and some people think he should have ran for Senate or Congress, but Buttigieg disagrees. "I mean no disrespect to the United States Congress, but that is a very different job. And I would argue that the country would be a better place if Congress looked more like the community of American mayors, not the other way around." he tweeted. In an interview with CBS, he pointed out "I've got more experience in government than the President of the United States."
One of the appeals to Buttigieg is that he could easily unite the party. In 2016, the Democratic Party faced a schism as progressive Bernie Sanders supporters and centrist Hillary Clinton supporters appeared to face massive conflicts. Buttigieg, however, is popular among both aspects of the party. Democrats have showed recent interest in electing young LGBT candidates in Congress, and Buttigieg could easily ride that wave into victory.
In South Bend. As a result of him running for president, he's not seeking a third term for mayor. So far, a few candidates have expressed interest in replacing Buttigieg, but none have openly stated they are running yet.
One of the primary goals of his campaign is to get America to stop looking to the past and start looking towards the future. On Twitter, he tweeted, "Conservatives cannot go back to the 1950s and Democrats cannot go back to the 1990s. We will not find greatness in the past, trying to dredge it up from some impossible again. There is no again in the real world, there's no going back."