DTSB Features Restaurants
Hang on for a minute...we're trying to find some more stories you might like.
In recent years, downtown South Bend [DTSB] has become the place to be. With the addition of the colorful lights by the East Race, the implementation of First Fridays, and the overall increase in events and activities held downtown, the city of South Bend has succeeded in creating a unique and exciting hangout spot for all ages. A big part of cultivating this community is the plethora of restaurants located downtown. Cuisine from all over the world can be found in just a few blocks, making DTSB a go-to for whatever you're craving, and a destination for anyone who appreciates good food.  
From January 21st to February 3rd, DTSB is hosting the Winter Restaurant week. With nearly twenty local restaurants participating, including Cinco 5, Chicory Café, and Woochi, guests can enjoy special value menus priced at $11, $22, or $33. These restaurant weeks allow customers to experience two to three course meals from even more upscale venues like like LaSalle Grill and Café Navarre at a more affordable cost.
To get the restaurant week experience, my best friend, Kaitlyn Henderson, and I grabbed lunch at one of our favorite spots: the Chicory Café. Here, the two of us were able to enjoy an appetizer, two entrées, and a dessert for a total of 33 dollars. We feasted on spinach artichoke dip, two delicious flatbread pizzas, and the Chicory's city famous beignets, all to the sound of live music in the background. We both really enjoyed the food, the experience, and the price as well.
Restaurant week downtown is definitely an event to check out in South Bend. The limited menu encourages trying new food, even at places you eat at regularly, and allows you and a friend, or date, to experience fine dining at a much lower price. Once again, downtown has created an attraction every local can enjoy.  
About the Contributor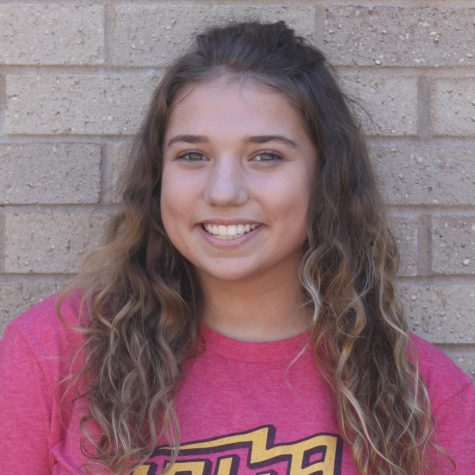 Ellie Graff, News Editor
Ellie Graff is a junior at John Adams High School. She has lived in South Bend, Indiana for fifteen years, but she loves telling people she is "from"...