Maddie Lorenz
Maddie Lorenz is one of the outstanding seniors that attend Adams. As a member of the IB program, National Honor Society, mock trial and student government president, Maddie has made a significant imprint on the Adams community.
Maddie has always known that she wanted to come to Adams for high school. "I am a fourth generation Adams Eagle," she said, "My great grandma was in the first graduating class, so I've always known that I wanted to continue that legacy." After attending Kennedy Primary Academy and LaSalle Intermediate Academy for grade school, she also decided to come to Adams for the IB program because she "likes to be challenged." Speaking about her time at Adams, Maddie added that she loves Adams. "We're a community and I've made some of my best friends since coming here."
During her four years as an Eagle, Maddie has definitely made her mark through participation in many activities. This year she is the student body president after being a four-year member of student government. "I love planning all of our dances and events. It's been a great way to interact with the Adams community." She is also in her fourth year of mock trial, which has become an especially important activity to her over the years. "My team has gotten very close over the years and we even took 3rd place at state last year." Her love for mock trial has even fueled her desire to eventually attend law school, in order to "continue the passion for law that [she] has developed through mock trial." Maddie is also an active member of National Honor Society, a club in which she is the treasurer.
After high school, Maddie plans to attend either Brown University in Providence, Rhode Island, or Vanderbilt University in Nashville, Tennessee, and major in biology. "My interest in biology was sparked when I took part in science research during my sophomore and junior years," says Lorenz. "I studied the behavioral effects of bioflavonoids on lab mice in the hopes of finding a method to prevent Alzheimer's and dementia."  
Looking back, Maddie's favorite memory at Adams was during her sophomore year when her mock trial team got second at the regional competition. "We beat out all of the senior teams and no one saw it coming. The feeling of having our names called and rushing up onto the stage to see all of our hard work put into fruition is one I will never forget."
Finally, Maddie's main advice to younger students is to branch out. "High school is a time for meeting people that you may have never had the opportunity to meet in the past. Don't confine yourself to the same activities and groups of friends that you've always had."
About the Writer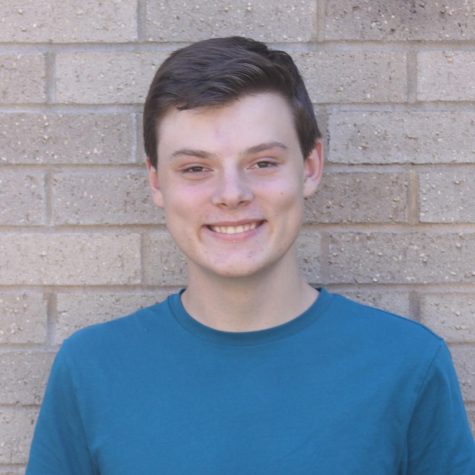 Joey Shrader, Reporter
Joey Shrader is seventeen years old and a senior at Adams. This is his first year as a reporter for The Tower. He is very excited to be a part of The Tower...