Top 10 Albums of Year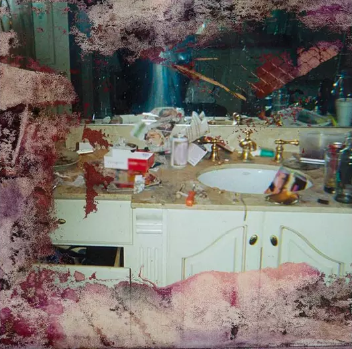 Scorpion- Drake
Although Scorpion is sub-par compared to some of Drake's earlier masterpieces, to stay relevant in the rap game for this long is an accomplishment. The 25 song-long album is simply far too lengthy to be action-packed with hits, and with that many tracks, there are  bound to be some misses. "Nonstop" and "In My Feelings" are indisputably bops, and songs like "Mob Ties" and "Nice for What" succeed in saving Scorpion from childish twitter beef and throwaway songs like "Rachet Happy Birthday" defining the album.      
Beerbongs and Bentleys- Post Malone
Critics LOVE to hate Post Malone. Culture vulture accusations aside, his fun, catchy music does not deserve to end up on anyone's "Top 10 Worst Albums of 2018" list. Although Beerbongs and Bentleys is nowhere near a lyrical masterpiece, the overall sound of the record is what makes his listeners fall in love. Admittedly conceptually repetitive, songs like "Candy Paint" and "Zach and Codeine" are still a blast, and the melancholy acoustics on "Stay" add a bit of much-needed substance to the album. Posty's unique vocals, ear for melody, and effective use of features makes Beerbongs and Bentleys an essential party starter.
Astroworld-Travis Scott
Astroworld, named after a former Six Flags theme park, is the perfect name for this rollercoaster ride of an album. Though Travis Scott's one-note, autotuned vocals dominate every track, this record still manages to be extremely diverse and unpredictable, even within individual songs. "Sicko Mode" is split into three completely different but equally head-bang worthy segments, and features the Drake we all would've liked to see more of on Scorpion. Scott utilizes features on nearly every track, and yet Astroworld still comes across as cohesive chaos, cultivated by only the man himself.    
Kids See Ghosts- Kanye West and Kid Cudi
Even though Ye produced possibly THE best song ever made, "Ghost Town", it was ultimately a flop, only confirming America's suspicions that Kanye had indeed lost his mind. However, with the help of Kid Cudi, he snapped Back with a capital B on Kids See Ghosts. Songs like "Feel the Love" and "Freeee (Ghost Town, Pt, 2)" successfully integrate hints of rock into rap in a strange but alluring way, creating a completely unique and distinctive sound. Arguably, though, the most important function of Kids See Ghosts is its showcase of Cudi, who seems to have found his much-missed style, sound, and confidence one again.  
Sweetener- Ariana Grande
Ariana Grande has always had the vocals, but it seems as if on Sweetener, she's found her direction as well. Ari has lost all ties to her innocent, Disney channel past on this album, and embraces her success, power, and youth on songs like "Successful". The record emits happiness, love, and self-improvement, all through bouncy, airy tracks that are bound to make you feel yourself and lift your spirits as you listen. Sweetener perfectly sums up the struggles, and more importantly, the blessings of womanhood, all while sounding like a dream.
Clean-Soccer Mommy
At only twenty years old, Sophie Allison, better known by her stage name, Soccer Mommy, had no right to create such a well-written and sophisticated record. In tracks like "Cool" and "Last Girl", she captures the simultaneously existing complex feelings of envy and love for other girls that come with growing up as a young woman. The album, Clean, sounds so perfectly vulnerable and raw, yet completely put together, making it impossible not to connect with on a musical and personal level.     
Tha Carter V- Lil Wayne
Weezy is back, and it was worth the wait. In 2018, Lil Wayne blessed his fans with 23 tracks that embody each and every one of his previous eras.The only downfall of the record is the length- a factor that leaves room for dispensable tracks. A true lyricst, Wayne does not disappoint lovers of his clever one-liners, and he showcases his skills over his signature repetitive but tireless beats. The man quite simply goes off on "Dedicate" and "Uproar", two tracks that will give you something new to love about the song each time you listen and understand the lyrics. Underrated songs like "Demon" and "Mess" slow down the hype of the energetic start of Tha Carter V, and showcase Weezy's more vulnerable side. Lil Wayne reminds us of the skill and distinctive flow that make him one of the greats.
Invasion of Privacy- Cardi B
After Cardi B's breakout hit, "Bodak Yellow" skyrocketed to the top of the charts, everyone expected her "one hit wonder" to fade after her fifteen minutes were up. But Cardi refused to miss out on her shot at international stardom, and proved she's not going anywhere on Invasion of Privacy. On songs like "Money Bag" and "I do", Cardi establishes herself as a big personality who goes as hard as possible on every track, and a strong female figure who takes charge of her sexuality and power at the same time. In contrast, she expresses the anger and hurt she's inexperienced in relationships through "Be Careful". She's got her flow and her image down pat, and Invasion of Privacy does exactly what a breakout album should- leaves the listener wanting more.
Dirty Computer- Janelle Monáe
Dirty Computer is the the collection of queer, black, female anthems that America needed, and this is not up for debate. On this album, Monáe leaves the listener wondering if there's anything she can't do. On almost every single track, including "Screwed" and "Pynk" Monáe addresses gender inequality, sexual desire, and white privilege, all while sounding, quite literally, perfect. Dirty Computer combines laid back and earnest R&B melodies and spunky eighties-inspired beats, establishing Janelle Monáe as the closest thing to the reincarnation of Prince the world will ever get, and we better be grateful.
Daytona-Pusha T
Daytona is a seven-track album that is perfectly tailored to showcase Pusha T's superior technical skill and lyricism without overstaying its welcome. Every. Single. Song on this record slaps, and leaves your face scrunched up at the combination of unmatched, quality, Kanye-produced beats, and flow so flawless it'll make you sick to your stomach. Daytona is an alternative to the soundcloud rap dominating the charts, and proves there is still hope for meaningful and truly exceptional rap music to remain relevant.
About the Writer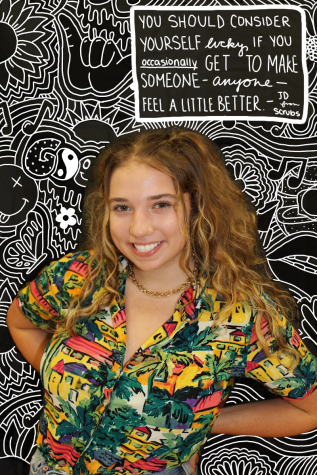 Ellie Graff, Reporter
Ellie Graff is a senior, now in her 2nd year of being a part of the newspaper. She writes articles on fashion along with other pieces on life in South...