Demonstrations Against Kavanaugh Reach South Bend
To The Editor:
South Bend recently held a protest to support victims of sexual assault, a topic that has become more relevant as Brett Kavanaugh's case has heightened. When Kavanaugh was first nominated, women around the country were outraged. Many believed that an alleged sexual predator did not belong on the United States Supreme Court. When Christine Blasley Ford testified, voicing her experiences with Judge Kavanaugh, she was dismissed by numerous political figures, horrifying many women. The rally, titled "We believe them," focused on providing resources for sexual harassment survivors, motivating people to vote, and protesting Kavanaugh's nomination to the Supreme Court. The speakers included Regina Preston, Oletha Jones, Pat Hackett, Megan Elbin, Chip Rous, and Terri Russ. They spoke of sexual harassment stories, the deep-rooted patriarchy, and current political events. They protested to give women voices. Each expressed their experiences with sexual harassment and inequalities.The speakers were supportive and made it clear that resources to aid with sexual harassment, mental health, and much more exist in South Bend. They also encouraged people to vote to protect human rights and even provided means to be registered. Their words were powerful and gave insight on current events. Dozens of protesters were present in unpleasant weather, holding posters and demonstrating their rights.
When I first heard of Kavanaugh's nomination, I did not agree with his policies, nor did I feel that he would protect women's rights. Soon after, Ford stepped forward and spoke of her experiences with him. Like many others, I believe that Kavanaugh does not belong on the Supreme Court. When testifying in front of the senate, he lied multiple times and denied Ford's accusations. Much of the senate, meanwhile, dismissed Ford's statement and voted for Kavanaugh without a doubt. Confirming Kavanaugh sent a message that sexual harassment is not significant and that women's voices are not relevant. In addition, I feel that Kavanaugh badly represents our country. He testified multiple times that he "likes beer," and does not have the judicial temperament to be a Supreme Court Justice. I fear that Kavanaugh will not attempt to preserve women's rights in the future.
The Tower welcomes Letters to the Editor on any topic with any view. They can be submitted under the "Submit a Letter" tab. 
About the Writer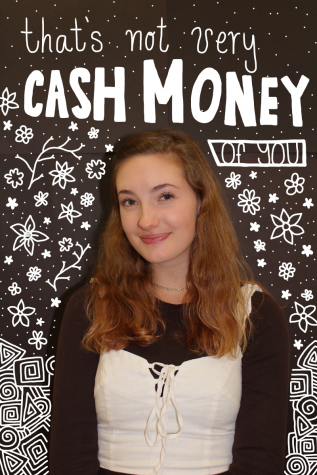 Audrey Engel, Reporter
Audrey Engel is in her senior year here at Adams. Although she is not in The Tower this year,  she has written for the paper throughout all four years...