Kara Kison
Hang on for a minute...we're trying to find some more stories you might like.
Kara Kison is a tennis player, JAVA participant, NHS member, Co-President of Fitness Club, member of the IB Advisory Committee, and captain of the cross country team. As captain, she has experienced all the highs and lows of the, in her words, grueling sport. "Cross Country is a challenging sport- you most definitely get out of the sport what you put in. While it is important to be [good at cross country], you do not have to be the best to enjoy it."
What Kison really enjoys about cross country is the sense of community. "Having played other sports at Adams, one thing that specifically pertains to the cross country team is the overall team comradery." Spending so much time together really cultivates individual bonds unlike any other, especially because of the coed aspect of the sport. "The team is unique in the aspect that we are all very unified. Although there are around thirty athletes on the team, each person knows and has some type of relationship with everyone else. You really get close to every single person on the team."
Cross Country requires a huge time commitment consisting of three hour practices six days a week and a camping trip in the summer, and six hour meets during the school year. As a student athlete with a leadership role, it can be extremely difficult to make time for other student responsibilities. "Balancing athletics and academics, while sometimes challenging, is all about planning, with the natural understanding that academics come first."
Kara has begun to experience diversity in many different senses at Adams, and explained that "being very involved, I have gotten to meet many people of different ages, interests, talents, and backgrounds." She wants to continue to meet people from all different walks of life in her future, which is is why she is looking into Indiana University, Bloomington. She's interested in "its large campus that offers many social and career-oriented opportunities." Kison is very invested in her athletic and academic life, but she wants to get more than just that out of higher education. She concluded "For me, during college, I simply want to broaden my perspective."
About the Writer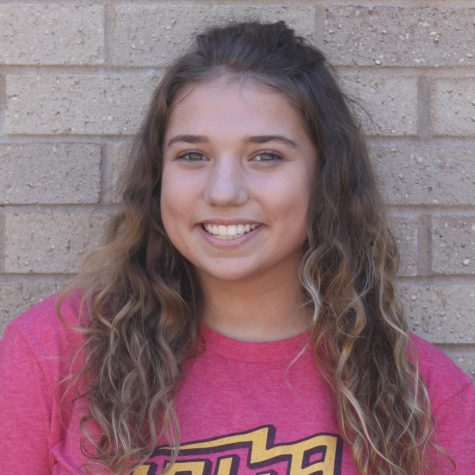 Ellie Graff, News Editor
Ellie Graff is a junior at John Adams High School. She has lived in South Bend, Indiana for fifteen years, but she loves telling people she is "from"...