Arianna Bordogna-Jurkowitz
Hang on for a minute...we're trying to find some more stories you might like.
Of all the activities offered at Adams, one that is often overlooked as a sport is cheerleading. While some may see cheerleading as only entertainment, it requires a variety of skills and strenuous physical activity. Most importantly, the cheerleaders need great leadership in order to achieve the collaboration a performance demands. One of the great senior leaders on the John Adams cheerleading team is Arianna Bordogna-Jurkowitz.
Arianna started her cheerleading career during her sophomore year at Adams. She had never done cheerleading before, but was inspired to begin because she wanted to participate in a team sport that would build off of the skills she already had. Prior to cheer, she had participated in gymnastics and diving, which helped with the tumbling and stunts that are required in cheerleading.
Arianna said that her high school cheerleading experience has always been positive. "Cheer has been a great way for me to balance out my academics with fun, social engagement." The team environment and the dynamic between the cheerleaders and the coaches has been great as well. "We are all very close and inclusive," Arianna stated. "The other cheerleaders are more than just my teammates. They're my family."
In addition to cheerleading, Arianna is involved in other activities at Adams, including being a student in the IB program and an active member of National Honor Society. Arianna advises all younger students to "take advantage of all the clubs and sports available and get involved in whatever interests you." As for the future, Arianna is undecided on where she wants to attend college but wants to study engineering and political science.
You can catch Arianna and that rest of the cheerleaders at the remaining football games, including Senior Night versus Washington on October 5 and the Adams/St. Joe game on October 12. Also, you can see the cheerleaders at the basketball games this winter. Make sure to come out and support your John Adams cheerleaders!
About the Writer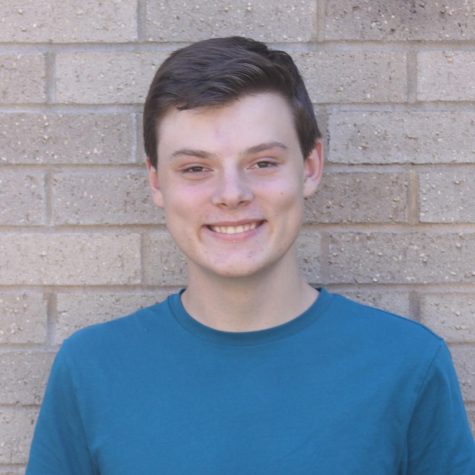 Joey Shrader, Reporter
Joey Shrader is seventeen years old and a senior at Adams. This is his first year as a reporter for The Tower. He is very excited to be a part of The Tower...