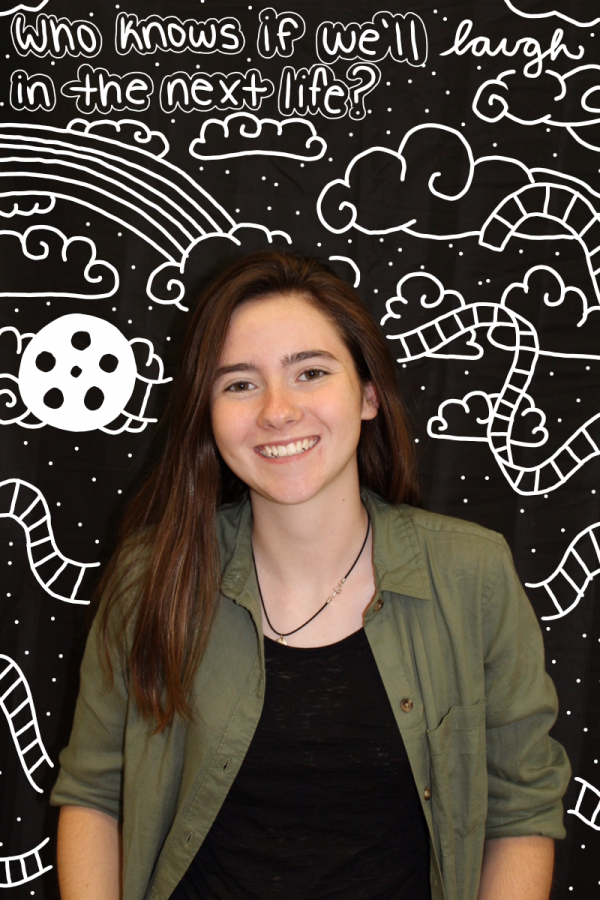 Hannah Mills is a senior at John Adams and writes for The Tower. She started just last year in the second semester. Hannah enjoys to write opinion pieces for The Tower. Hannah's favorite opinion piece that she has written is the "The Damage of Participation Trophies". Her favorite activity outdoors is playing softball for John Adams. Hannah plays at second and third bases. Hannah is a smart and outgoing person. Hannah is outgoing because she is willing to do what it takes to get to the goal. Hannah is very intelligent with a GPA of 4.22 and excellent grades.
Hannah enjoys filming and wants to film for movie producers someday. Hannah's favorite director that inspires her filming is Leos Carax. Her favorite film by Leos is Boy Meets Girl because it makes you rethink what you have watched. Hannah plans to go to a filming school and dreams of going to NYU. Hannah would go because of the diversity and culture and for the filming program. 
Hannah does not like the 90s music but enjoys early 2000s music. Her favorite song from the 2000s is "Before He Cheats" by Carrie Underwood. If she could give her younger self some advice it would be to be yourself and go out of the box. This advice fits her outgoing style of willing to reach her goal by being yourself. 
In the future, she would teach someone how to film and would like to be taught how to cartwheel. She would teach them about how to film, all the buttons and tech involved and how to get the correct angle of the shot being filmed. A jaguar would be her favorite animal because they are fierce and strong like her. She also likes the animal because not many others choose this animal and for it's exquisite beauty. 
Hannah Mills, Reporter
May 28, 2020

There is No Easy Way

(Story)

Sep 19, 2019

Niles Scream Park Review

(Story)

Sep 16, 2019

Teachers Views in the Classroom

(Story)

May 09, 2019

Male Athletics Versus Female Athletics

(Story)

Mar 24, 2019

Is there too much pressure on teens to find the "perfect career"?

(Story)

Dec 19, 2018

Is the Work Ethic of Youth Declining?

(Story)

Nov 08, 2018

The Damage of Participation Trophies

(Story)