Lost Boy Preview
Ryan Downey, Co-Editor-in-Chief / Layout Editor
May 10, 2019
Hang on for a minute...we're trying to find some more stories you might like.
Every spring the drama club of John Adams High School selects a production to perform for general audiences. This year they invite everyone to come soar through Neverland and follow the author James Matthew Barrie through the creation of his narrative for the classic tale of Peter Pan. This show gives the audience a chance to be introduced to the inspiration that created the fable with heavy focuses on the author's relationships and their effects. The show is under the direction of Adams Senior Filomena Horvath who said " [Lost Boy] explores the relationships between Barrie and his family. It's a very cute, fictional, family-friendly show". At the opening of the play is Mr. Barrie treking the path to Kirriemuir, his hometown in Scotland. After he returns he visits his mother. This is the first introduction to the dark life of Barrie and his interpersonal relationships as his mother blames him for the death of his brother. The cast features many Adams students including Sam Stanton, Preston Banik, Jackie Butler, and Maggie Blanchard. The director added that the hardest part of putting together this show was the coordination and communication among the large cast that they have on stage. She said her most fun experience with the show was the "dress rehearsal because it was so relieving to see everyone's reactions to being in full costume on the full set. It was satisfying to see the whole show come together. The whole cast was really excited". The Lost Boy opens Friday, May 10th at 7 pm and continues through the 11th in the John Adams Auditorium. The drama club invites you to experience the origin story of Peter Pan.
About the Writer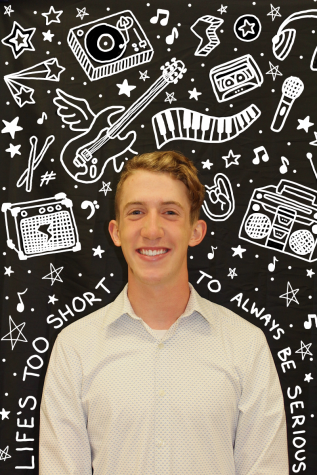 Ryan Downey, Managing Editor
Ryan Downey has done much in his time at Adams. Currently, the senior is a part of the John Adams football team, wrestling, orchestra, mock trial, National...