No End for the Shutdown, No Pay for the Workers
Hang on for a minute...we're trying to find some more stories you might like.
Beginning on December 22nd, this has been the longest shutdown of the government in history; and there's no obvious end as President Trump and Democrats argue over the funding of the southern border wall. In Trump's own words, this shutdown could last "months, even years." Trump is demanding a whopping $5.7 billion for border security, arguing that it is necessary in order to keep undocumented immigrants out of the country. Meanwhile, Democrats, who have offered $1.6 billion for the wall, have enough power to block this demand, claiming that the border wall is too expensive, ineffective, and unnecessary.
This isn't just a fight over a useless wall, which Trump originally and repeatedly claimed Mexico would pay for. It is having real consequences. Government workers are not receiving pay, some even being forced to give their labor without pay for the duration of the shutdown. "Essential" employees, such as prison guards, TSA agents, Coast Guard units, Border Patrol agents, and more, have to continue work without checks. Well beyond 800,000 workers are not being paid. Forcing so many civil servants to work without pay for weeks, and potentially months, would further strain the system, as many of them will strike or even choose to transfer to the private sector in search of paying jobs. If this shutdown continues, it is hard to tell how it will affect society. The ceased food stamp payments could force the nearly 38 million people who rely on them into deeper poverty. Delays in housing assistance could force many out of their homes. Most of the federal courts system will soon exasperate their money. Delays in farm, house, and small business loans could create an even larger impact throughout the country. As fewer TSA workers show up for their jobs, it is incredibly plausible that there are higher chances for security risks and travel disruptions. Neither Trump nor anyone on his team realized how greatly even this partial shutdown could affect citizens.
On January 12th, during an interview with Fox News, Trump indicated that he believed that he, and not the Democrats, was winning the battle of public opinion. However, according to a Washington Post-ABC News poll published January 13th, 2019, 53 percent of Americans blame Trump, a much smaller 29 percent blame the Democrats, 13 percent believe they were both at fault, while 4 percent hold no opinion to the matter when asked "Who [they] think is mainly responsible for this situation".
About the Writer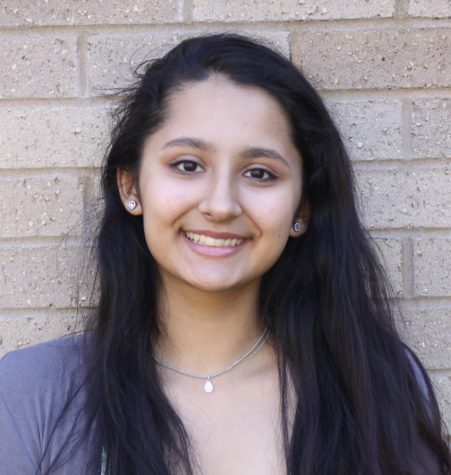 Vanshika Dixit, Reporter
Vanshika Dixit is a new sophomore student here at John Adams High School. Moving from a small suburb of Chicago, she is thrilled to jump into the dynamic...