Emotion
As of writing this article the release radar is looking fairly dead for me as Kanye West's Yandhi has been announced to be delayed once again. Given this fact, I want to talk about one of my favorite albums, Emotion, by Carly Rae Jepsen, which is a pop album released in 2015. Although Jepsen is more likely to be know for her hit single "Call Me Maybe," do not let that discourage you before listening to this.
The album has sort of classic pop/emo feel with synth bits and pieces thrown in. Emotion tells the story of a romance gone wrong and the struggles of liking someone who doesn't necessarily like you back. Because this album is fairly long (15 tracks) I am going to highlight some certain songs for coherence and length; however, the entire album is fantastic and I recommend listening to the entire thing. The first track to be highlighted is the album titled track "Emotion." This track is quite possibly the grooviest track of the album, from the catchy lyrics and beats this song sticks in your head like no other. The layering of simple beats on many instruments to create one, complex beat instantly drew me into this song. This along with the smart use of contrast in the chorus and the verses makes this song one of my favorites on the album. The second song on the album to be highlighted is "Gimme Love" and is, in my opinion, almost perfect. The fantastic baseline and gradual build of the song makes it interesting throughout. The slow layering of different parts onto each other after the somber beginning to transform it till the end makes this song truly shine in this album. The next song to be highlighted comes right after the last song. "All That" is significantly slower than the first couple songs but shines in its simplicity. Interesting baselines, soft drum beats, and syncopated piano rhythms all makes this song as good as it is. Along with meaningful lyrics this makes this song a perfect 10 to me. "Boy Problems" is one of the most 80's inspired songs on this album, although the entire album has hints of it, and is sweet all the way through. This track isn't anything provocative or new but it is a fun track to just listen to and groove. The only problem I have with this song is the lyrics can be somewhat repetitive but is not a huge problem and the track is fantastic anyway. "Making The Most Of The Night" is one of my favorite tracks on the Album. Its fantastic beat and its push and pull of the tempo and dynamics draws the listener in almost instantly. On top of that an insanely catchy chorus makes this song one of the best on the album. "Let's Get Lost" is kind of a controversial pick for me here. Its lyrics are simple and it doesn't really add to anything that the last couple songs haven't done. However, This song is so innocent and pure and is ridiculously catchy and fun that I think I would call it one of the highlights of the album. "Warm Blood" is an acquired taste in my opinion. At first I really didn't like this song, it felt kinda boring with the strange beat and the quiet vocals. It wasn't until the fourth or fifth listen that I started to appreciate the bass and non-stop backgrounds for what they signified, the heart pumping blood. The lyrics are slightly repetitive from earlier ideas from the album but this song has really grown on me and is fairly unique so it definitely is a highlight of this album. The last song ends the album on a great note. "Favorite Color" is pretty mellow compared to the rest of the album and its use of imagery through various colors makes the track very memorable. This song manages to stay super calming and sweet. Its fulfilling lyrics and the satisfying feeling it inspires makes this song a fantastic terminal track that leaves a sweet feeling regarding the album as a whole.
Once again, this album is fantastic all the way through and I recommend that everyone gives it a try. Jepsen's use of catchy lyrics and fun beats that inspires a pop, 80's, and synth feel makes this album truly remarkable. Why do I like this album? This album may seem fairly formulaic on the surface layer but when you really look at the genius lyrical writing and brilliant use of beats these things set this album apart for me and makes it one of my favorite albums of all time.
About the Writer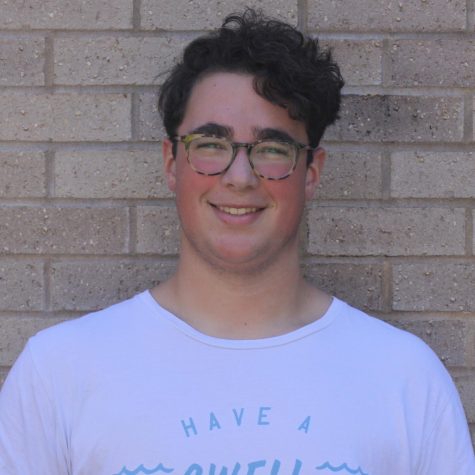 Matthew Carbonaro, Media Editor
Matthew Carbonaro is a junior at John Adams High School involved in many activities inside of school. Be it in marching band, Science Olympiad, or being...